Free DZone Report
Leveraging IoT and the Edge
Edge Computing and IoT, DZone's new report, is a timely analysis of their comprehensive 2020 survey on the latest in Edge computing and the Internet of Things (IoT).
Fill out the form and dig in now.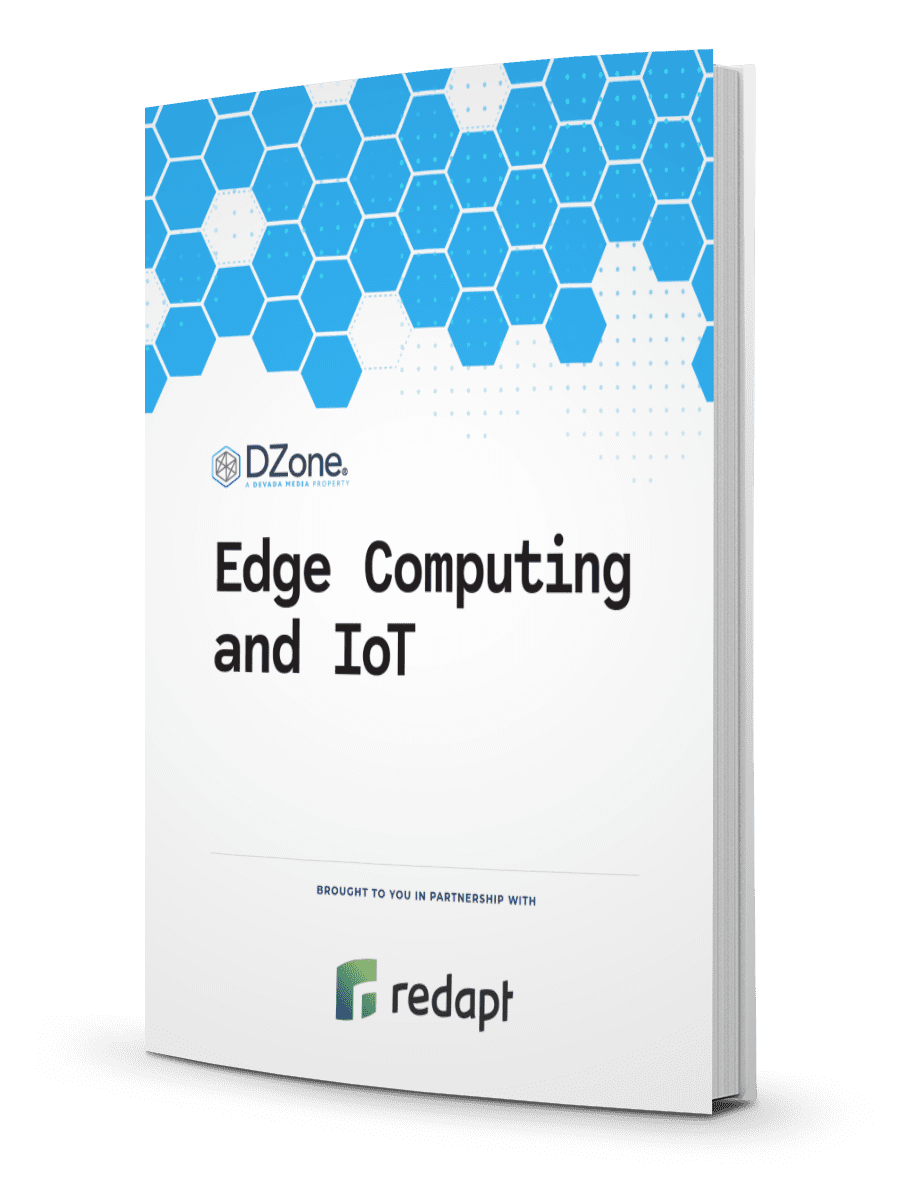 Make smarter decisions by understanding how IoT and Edge data behaves—and how to tame it using Kubernetes to increase agility and speed to market.
The DZone report addresses salient topics:
What makes it technically difficult to build IoT devices
How to understand when Edge computing is suitable—and when it's not
Bonus: insights from Muhmammad Rehman, VP and Head of Product for Edge Computing at Verizon
In this FREE report, you'll learn what you need to know about the complexities of data, the IoT, and the Edge. Stay a step ahead of your competition and download the report today.
Redapt needs the contact information you provide to us to contact you about our products and services. You may unsubscribe from these communications at any time. For information on how to unsubscribe, as well as our privacy practices and commitment to protecting your privacy, please review our
Privacy Policy.