Free PDF
A Guide to Managing and Scaling Your Unstructured Data in a Hybrid Cloud
Learn how you can put unstructured data to work effectively by using it on-premises and in the cloud.
Fill out the form below and get your free copy.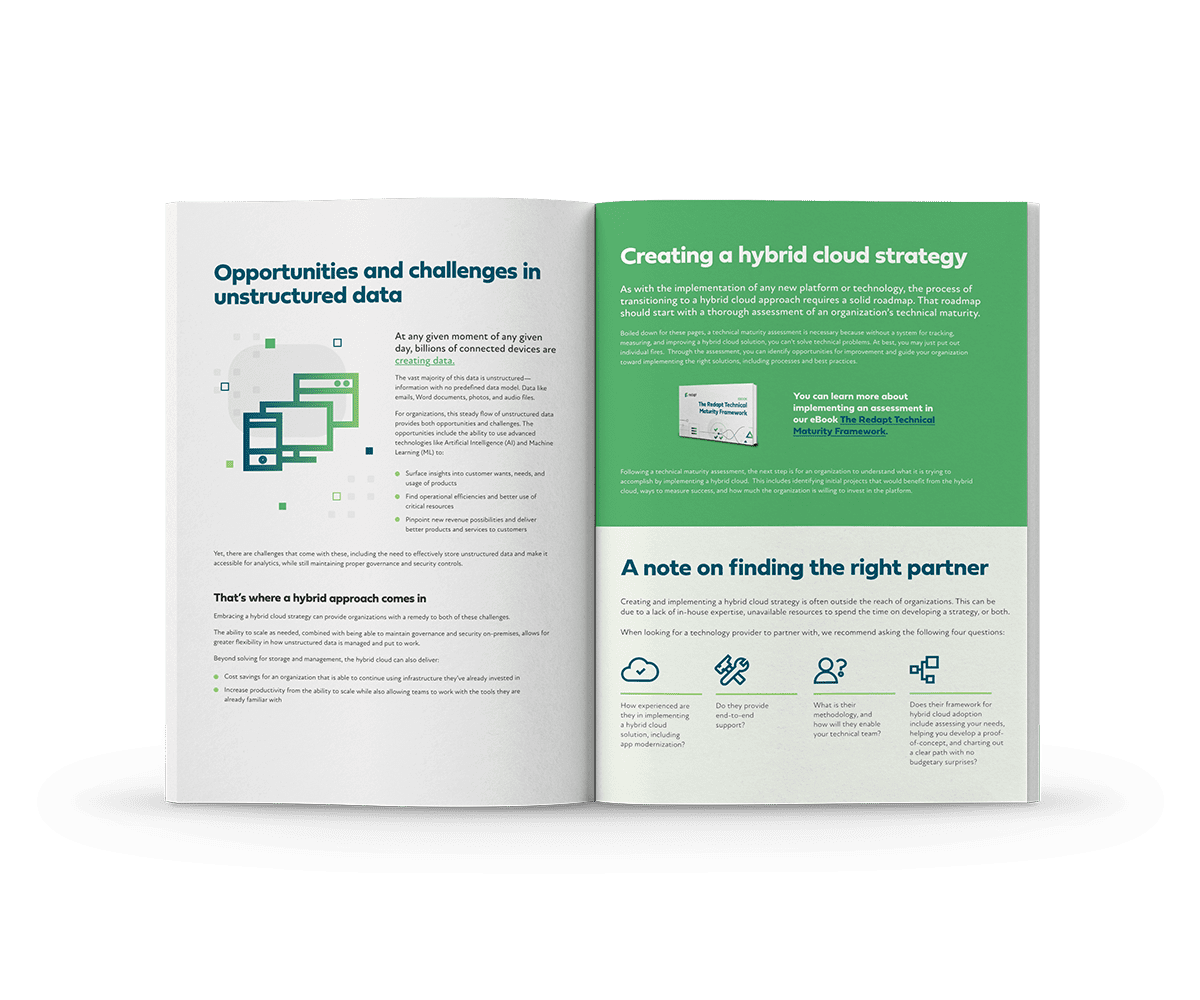 Manage your unstructured data while ensuring you meet your governance and security requirements.
More and more organizations are moving to a hybrid cloud solution for work with unstructured data.
Why? Because the benefits of a hybrid cloud solution are real, including greater flexibility, the capacity to handle large workloads, and a safer way to manage governance and security.
If your organization is looking to adopt the hybrid cloud, this eBook is for you. In its pages you will learn:
Opportunities and challenges in unstructured data
The importance of optimizing your data and applications
Steps for creating a hybrid cloud strategy
Managing hybrid cloud performance
What you'll get:
A breakdown of the opportunities that can be found in unstructured data.

Information on how you can optimize your data and applications for the hybrid cloud.

Tips on managing the performance of your hybrid cloud.