Free White Paper
Creating Agility and Accelerating Growth Through App Innovation
Learn how modernizing applications can spark creativity, streamline operations, and create substantial cost-savings.
Fill out the form below and get your free copy.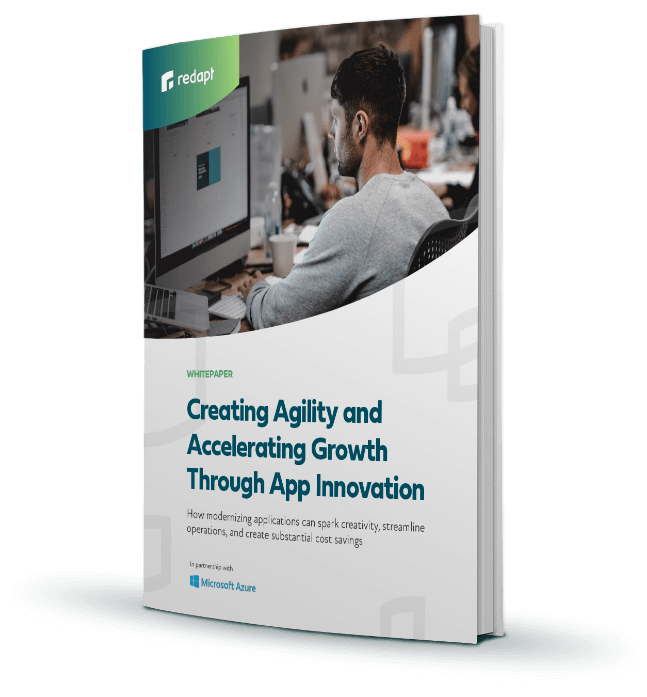 Achieve greater efficiencies and increase both the life span and adaptivity of applications to meet your business's ever-changing needs.
In our new whitepaper, we're taking a deep dive into another driving force behind the projected increase in IT investment: app modernization.
Specifically, we break down:
Key benefits of investing in app modernization
Evaluating whether your enterprise is ready for it
The four basic steps to modernizing your apps
Increase your speed to innovation by driving down development costs and getting your legacy systems up to speed.