Free workshop
AIOps Workshop with AWS and Redapt
Looking to apply AI and ML to your DevOps strategy?
Join us for a dynamic, in person event and we'll show you how running sophisticated AI/ML models can reveal new opportunities, locate efficiencies, and encourage innovation. You'll learn more in one afternoon about how AI/ML can optimize your development operations than you ever thought possible.
Workshop details:

(Onsite Happy Hour to follow the workshop.)

Sign up for our FREE, hands-on workshop on how to apply AI and ML to your DevOps strategy. Limited seating available.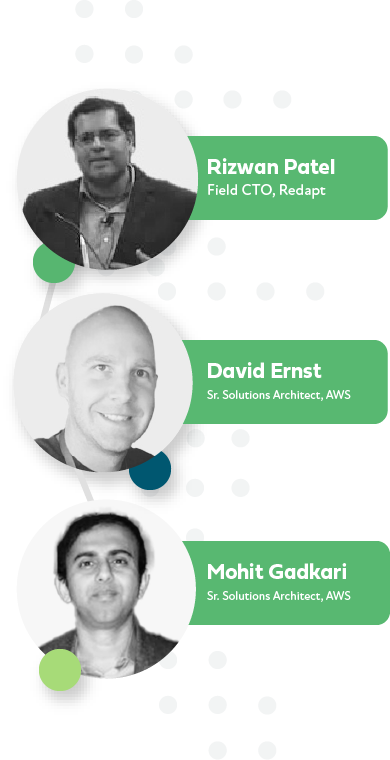 About the event
As applications become increasingly distributed and complex, IT operations teams need more automated practices to maintain application availability and reduce the time and effort spent detecting, debugging, and resolving operational issues manually. In this session, we'll show you how to leverage and successful adoption artificial intelligence to unlock insights, discover new revenue streams, and make smarter decisions.
Who should attend
DevOps Engineers, Site Reliability Engineers and IT Operators interested in learning about AWS AIOps solutions and how to improve the availability of serverless applications. It doesn't matter if you work at a small startup or a large, enterprise organization, this event is designed to help you leverage AIOps to identify operational issues long before they impact your customers. No prior cloud computing or ML experience is required!