Free workshop
Azure Workshop: Infrastructure Migration
Sign up for our FREE, hands-on workshop on how to migrate infrastructure to the cloud. Reserve your spot now!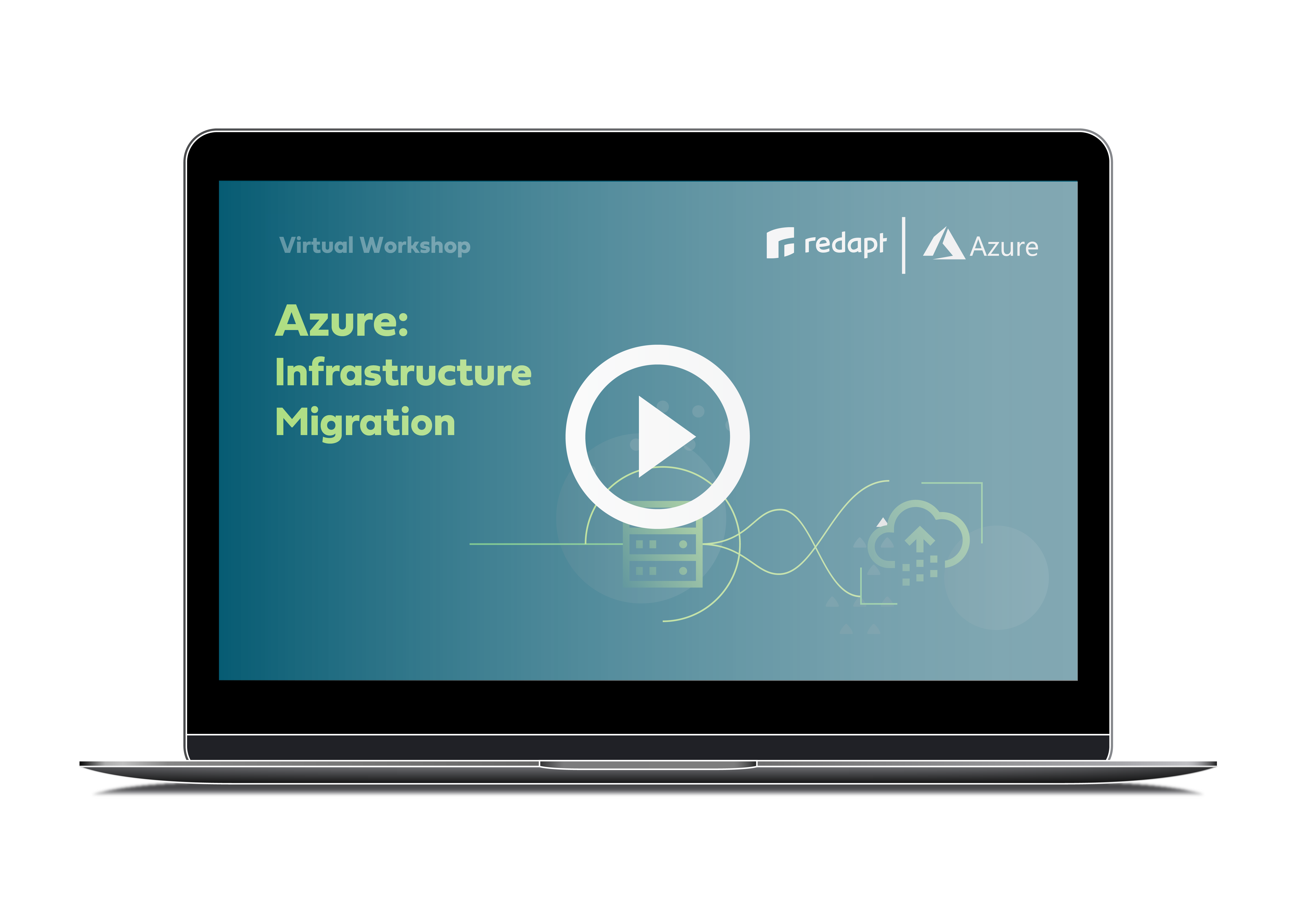 Redapt and Microsoft invite you to a deep-dive, interactive exploration of how to migrate existing infrastructure to the cloud. We're hosting a one-day, virtual workshop covering everything from whiteboarding migration strategies to hands-on experiences with migration tools, and we'd like you to be a part of it!
In this workshop, professionals in infrastructure management and technical decision-making roles will better understand:
The reasoning and value of migrating VMs and servers to Azure
How to whiteboard a VM/Server migration strategy
Tools and methods available to help you migrate to Azure
The workshop will focus on infrastructure migration use cases, cloud TCO value, common obstacles to avoid, and mapping out your migration/modernization strategy. You will also gain the hands-on training to help get you started on your cloud migration journey. Labs will focus on (1) creating your migration landing zone in Azure, and (2) migrating VMs and servers to Azure.
Workshop details:
Date: Wednesday, February 24
Time: 8:00 a.m. - 12:00 p.m. PST
Format: Microsoft Teams meeting
Link: Will be included in an email once registered
Redapt needs the contact information you provide to us to contact you about our products and services. You may unsubscribe from these communications at any time. For information on how to unsubscribe, as well as our privacy practices and commitment to protecting your privacy, please review our
Privacy Policy.