Free PDF
Navigating the Storm
Learn how to thrive during and after Covid-19.
Fill out the form below and get your free PDF.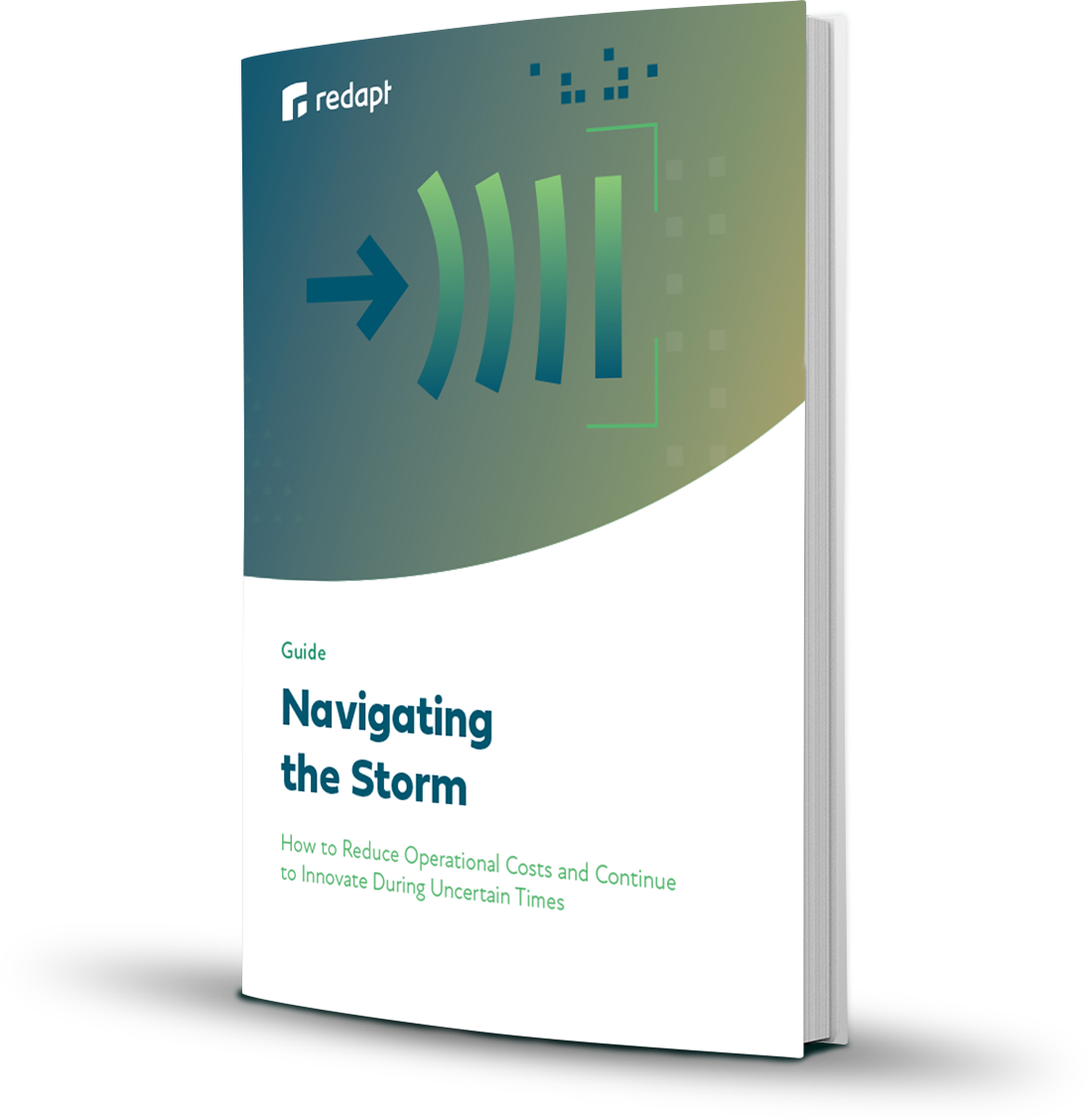 Learn how to Reduce Operational Costs and Continue to Innovate During Uncertain Times
Extraordinary times call for innovative ways to future-proof your business. Here's how your business can make it through the current crisis and come out stronger than ever before.
In this PDF, you'll find the information you need to get started on the right path to navigating the uncertain digital economy and making your business future-proof.
Redapt needs the contact information you provide to us to contact you about our products and services. You may unsubscribe from these communications at any time. For information on how to unsubscribe, as well as our privacy practices and commitment to protecting your privacy, please review our
Privacy Policy.