Free Webinar
Best Practices for Cloud Cost Governance
With Windows Virtual Desktop
Sign up for our FREE, hands-on webinar on how to migrate infrastructure to the cloud.

Reserve your spot now and be entered to win a $100 VISA gift card!*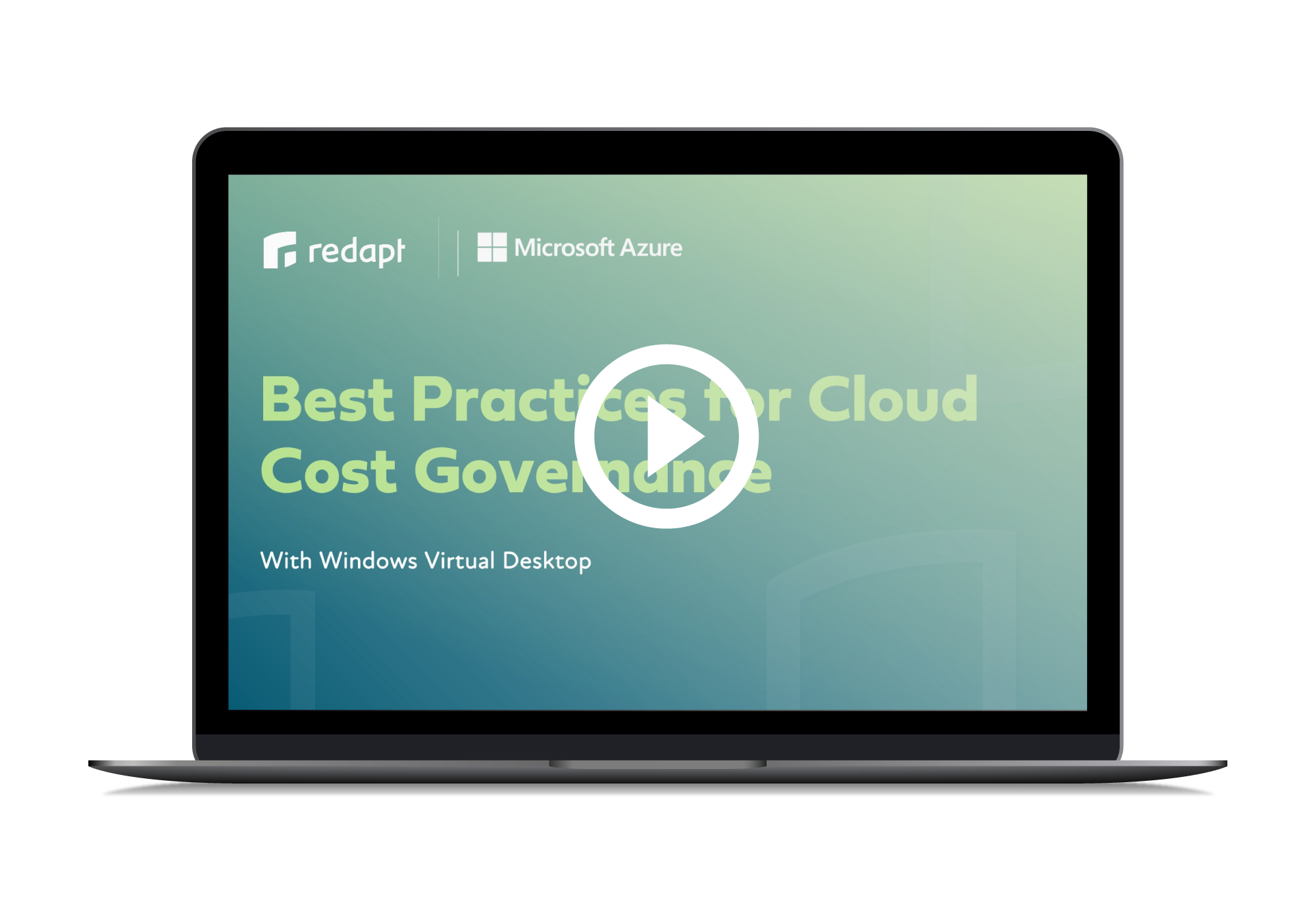 One of the best things about public cloud platforms like Microsoft Azure is that they deliver unprecedented flexibility.
But with all their benefits, their pricing models make it easy to lose track of your cloud spend, wreaking havoc on your annual budgets.
Our webinar, Best Practices for Cloud Cost Governance, will walk you through the four steps you need to take in order to successfully manage and govern your cloud spend.
You'll learn:
How to analyze your cloud usage (peak times, workload inefficiencies, cost monitoring)
How to align your teams
How to optimize environments (right-sizing VMs, automating run times, discounts)
How to monitor your cloud usage on a continual basis
We believe the hour will be worth your while. When working with Redapt, our clients realize a 40-60% reduction in cloud spend!
Webinar details:
Date: March 24, 2021
Time: 11:00 a.m. PST
Format: Approximately 45 minutes
Link: Will be sent within 48 business hours after live time
*Must be present at the virtual event to win the $100 VISA gift card.