Free eBook
Don't Miss Out On Revenue Potential When Exploring On-Premises Solutions
Learn the 5 considerations (and 6 questions) for organizations looking to take the plunge into hybrid cloud.
Fill out the form below to get your free eBook.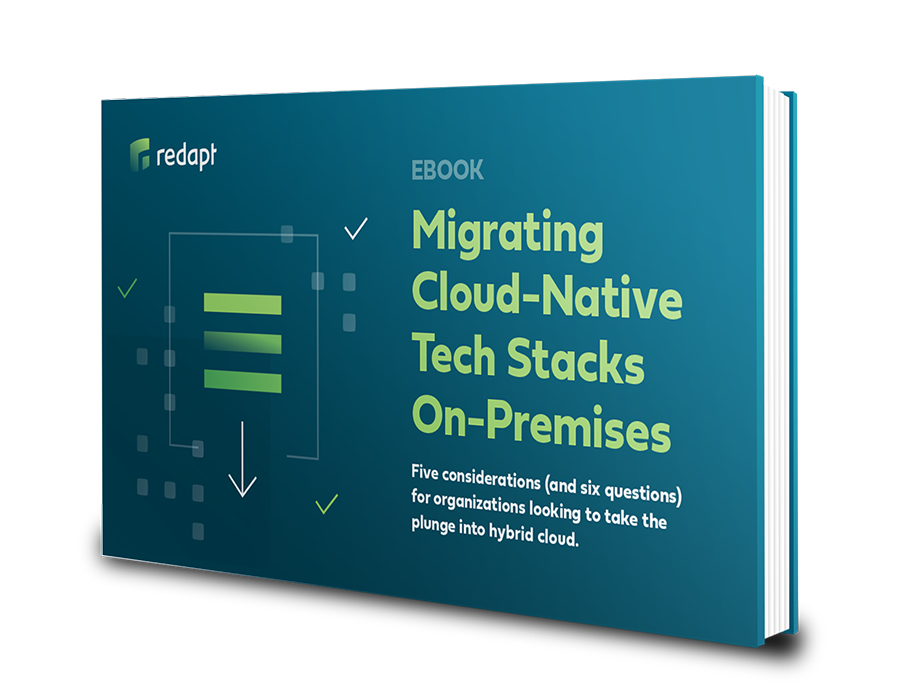 What should you keep in mind when exploring cloud-native on-premises solutions?
Our new eBook, Migrating Cloud-Native Tech Stacks On-Premises shares the 6 questions every organization should ask before taking the plunge on cloud-native tech stacks on-premises.
It also unpacks the considerations organizations should have in mind when exploring their own on-premises solution, including:
Cost
Latency
Flexibility
Customization
Technical Maturity
Redapt needs the contact information you provide to us to contact you about our products and services. You may unsubscribe from these communications at any time. For information on how to unsubscribe, as well as our privacy practices and commitment to protecting your privacy, please review our
Privacy Policy.