Free White Paper
A Strategic Approach to Data Storage
Give your company the ability to scale with the right data storage solution.
Fill out the form below and get your free copy.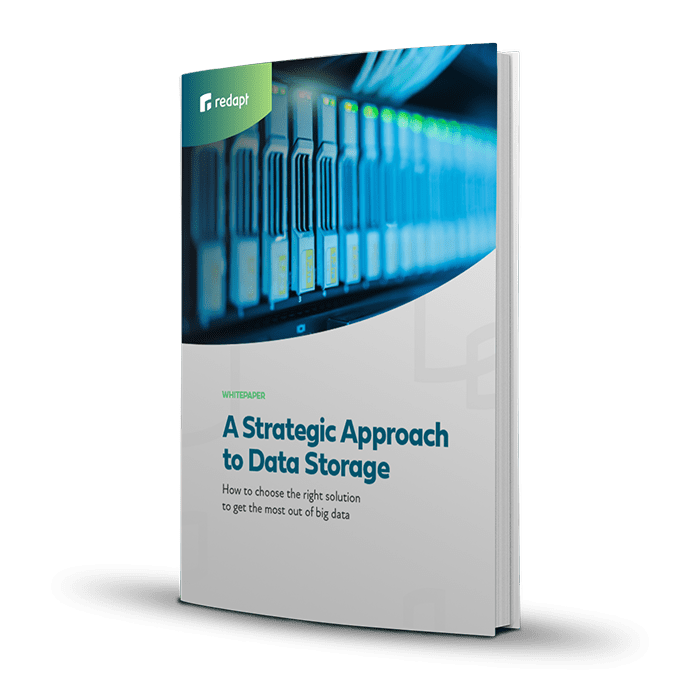 Your competitors have a lot of data, too. Don't lose your advantage due to outdated storage solutions.
In a world of digital transformation, your data is
the core component to driving business value.
That's where data storage comes in.
In this free whitepaper you'll learn:
How data storage fits into your IT and business development strategies
The must-haves of a modern storage solution
How to align data storage with your business needs
Redapt needs the contact information you provide to us to contact you about our products and services. You may unsubscribe from these communications at any time. For information on how to unsubscribe, as well as our privacy practices and commitment to protecting your privacy, please review our
Privacy Policy.