Free Whitepaper
Start Getting Better Results from Your BI and Analytics Initiatives
Improve business intelligence by reducing data complexity and properly managing your data.
Fill out the form below and get your free whitepaper today.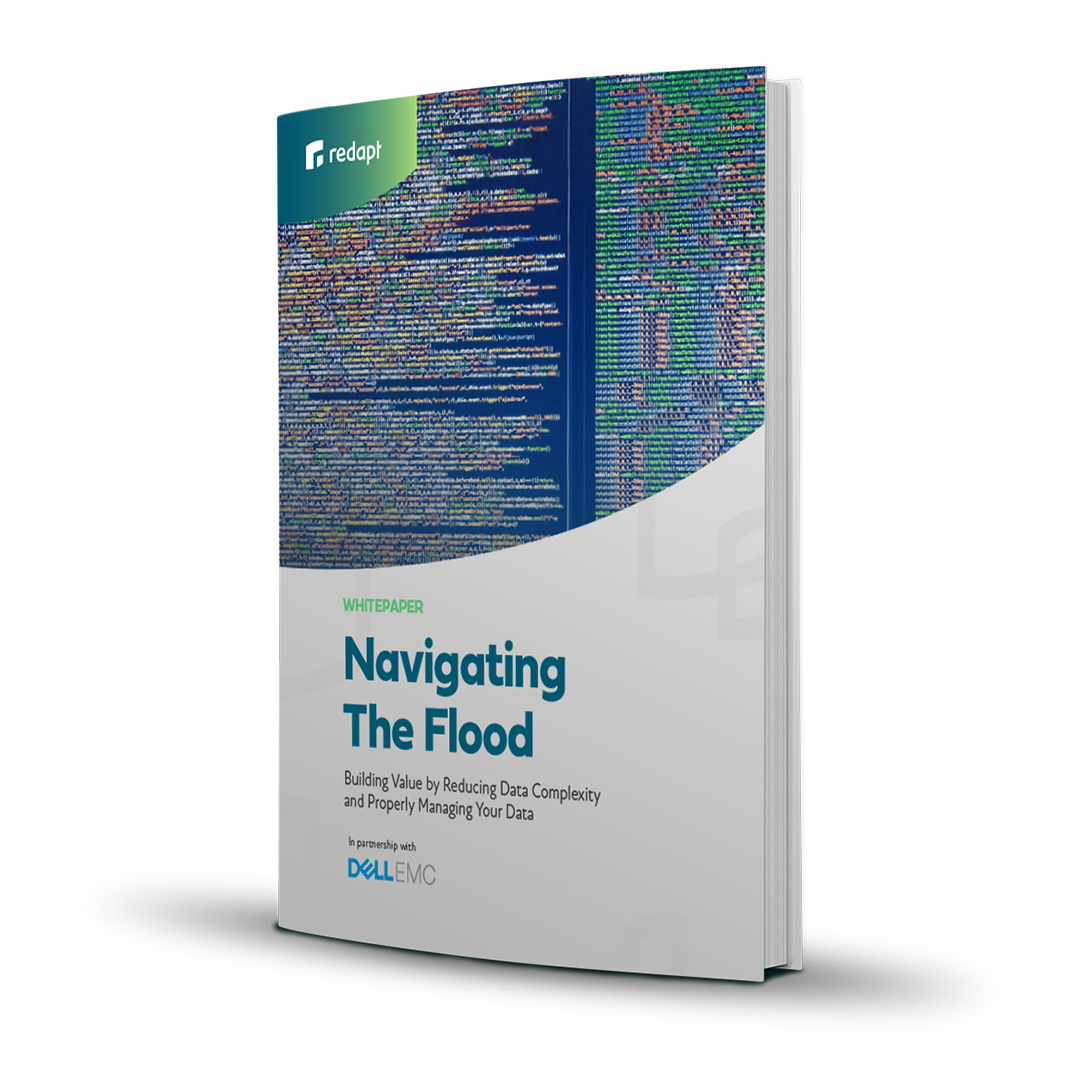 Stop being data rich and information poor.
Our new whitepaper, Navigating the Flood: Building Value by Reducing Data Complexity and Properly Managing Your Data, gives you everything you need to get the most out of your big data analytics.
This whitepaper is designed to help enterprises like yours clean up their messy data and unlock valuable insights. Inside, you'll learn more about the three elements of large-scale data analytics:
Data Assessment
Simplifying Data
Data Warehousing
Don't wait until your competitor tidies up their data first. Start unlocking the power of the information you already own, today.
Download Your Free Whitepaper
Save time and money running successful analytics projects for Business Intelligence. Get your free whitepaper today.
Redapt needs the contact information you provide to us to contact you about our products and services. You may unsubscribe from these communications at any time. For information on how to unsubscribe, as well as our privacy practices and commitment to protecting your privacy, please review our
Privacy Policy.