Free eBook
The FREE Guide to Designing High-Performance Datacenter Infrastructure for AI Workloads

Learn how you can unlock more of your organization's data capital by successfully adopting artificial intelligence (AI).
Fill out the form below and get your free copy.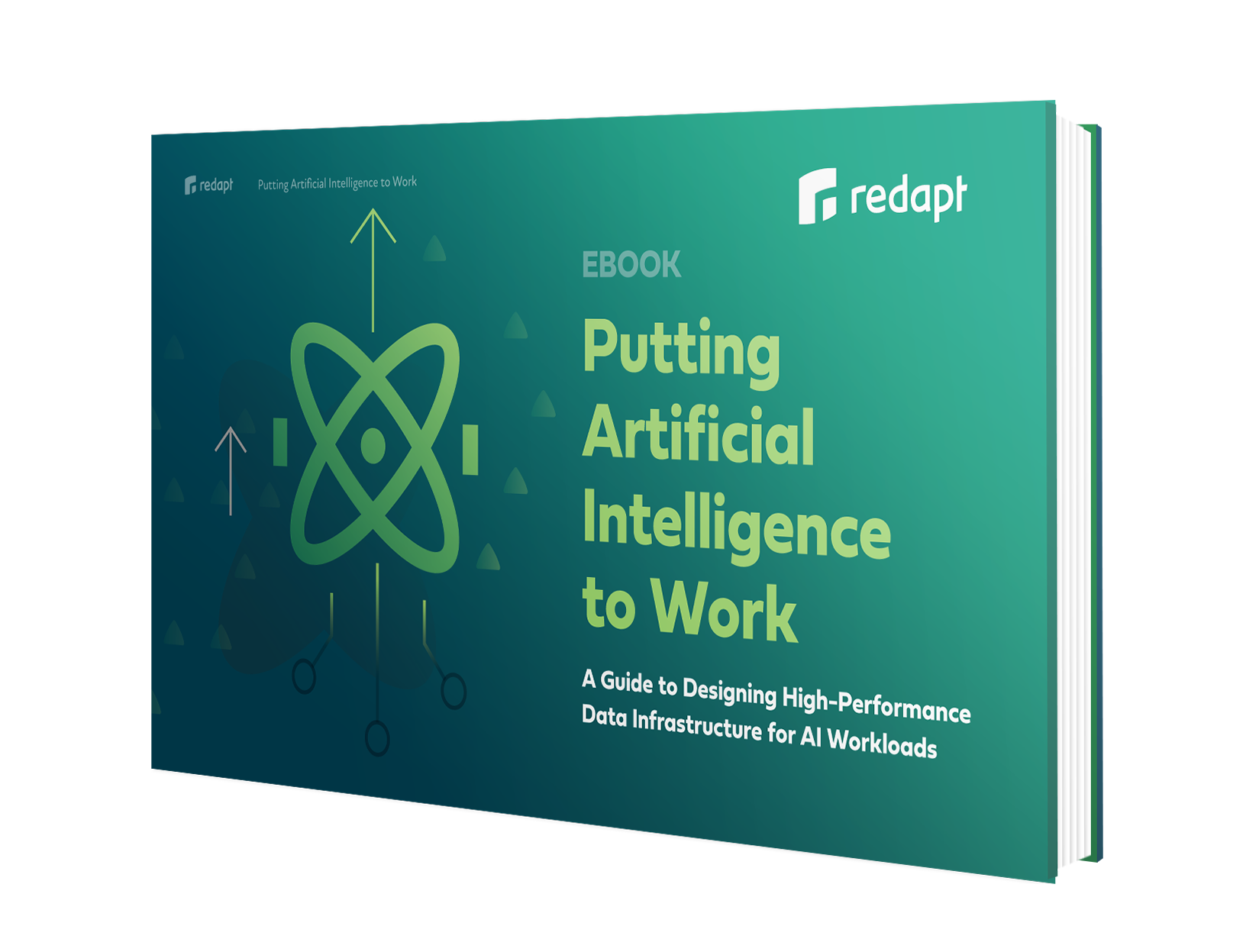 Having the right infrastructure in place is critical for managing and successfully conducting high-performance workloads like AI/ML.
Without them, not only will your journey to AI adoption fail, but your organization will also fall behind.
After all, in order for Artificial Intelligence to be effective, it needs a) massive amounts of data for models to play in, and b) an infrastructure in place that allows AI models to learn and deliver results from data as rapidly as possible.
Get our free, in-depth guide to learn how you can:
Evaluate your organization's readiness to adopt AI workloads
Build your own high-performing datacenter infrastructure
Get started on your path to effectively put AI to work
Don't let an outdated infrastructure keep you from accomplishing your AI/ML goals. Download our free eBook to take the first step toward launching your organization into AI-driven success.
What you'll get
Updated Datacenter Infrastructure

Learn about building a cloud-native infrastructure to support your AI workloads.

A Competitive Advantage

Your competitors have already started their journey toward AI adoption. Get the foundation you need to leap ahead.

A Place To Start

Assess your organization's readiness for your own high-performing datacenter infrastructure for AI and machine learning.
Redapt needs the contact information you provide to us to contact you about our products and services. You may unsubscribe from these communications at any time. For information on how to unsubscribe, as well as our privacy practices and commitment to protecting your privacy, please review our
Privacy Policy.