WHITE PAPER
Hit the Accelerator on Machine Learning
Learn how applying the ideas of DevOps to your ML initiatives can speed up how your models go from prototype to production.
Fill out the form below to get started.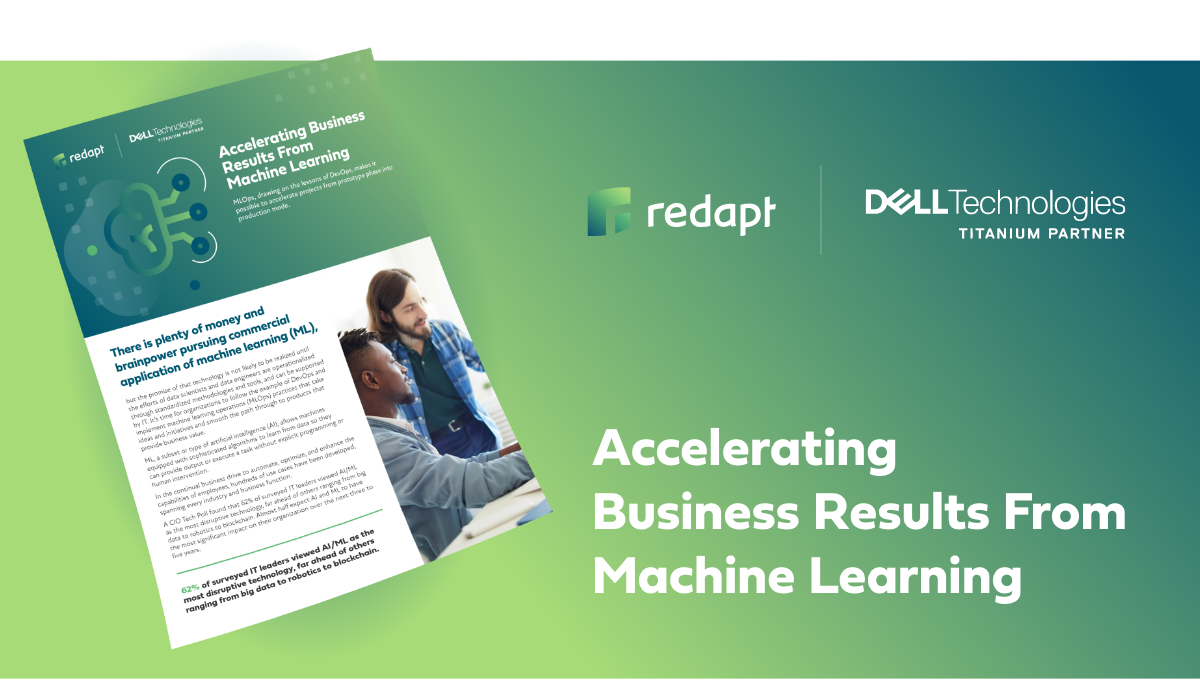 Are you struggling to get your ML projects across the finish line?
You're not alone. According to Gartner, just 53% of projects make it from prototype to production.
In our white paper in partnership with Dell EMC and NVIDIA, we take a deep dive into the idea of MLOps, and how applying the disciplines inherent to DevOps can increase both the speed and success of your ML projects.
In this free resource, you will learn:
How best to create an ML development cycle with MLOps
The many ways a reference architecture can jumpstart your MLOps adoption
Deploying and managing your models with the open source tool Kubeflow
Start getting the most out of your investment in ML by downloading our free white paper today.
By registering for this free resource, you agree to receive communications about Redapt's products and services. To learn more about our commitment to protecting your privacy, please review our Privacy Policy.