Free Panel Discussion
Making the Most of Your Infrastructure Investment with Anthos on Bare Metal
Register now to understand how you can leverage Anthos on bare metal to help reduce operational overhead while maximizing the utilization of your hybrid-cloud infrastructure.
Reserve your spot now and be entered to WIN a $100 VISA gift card!*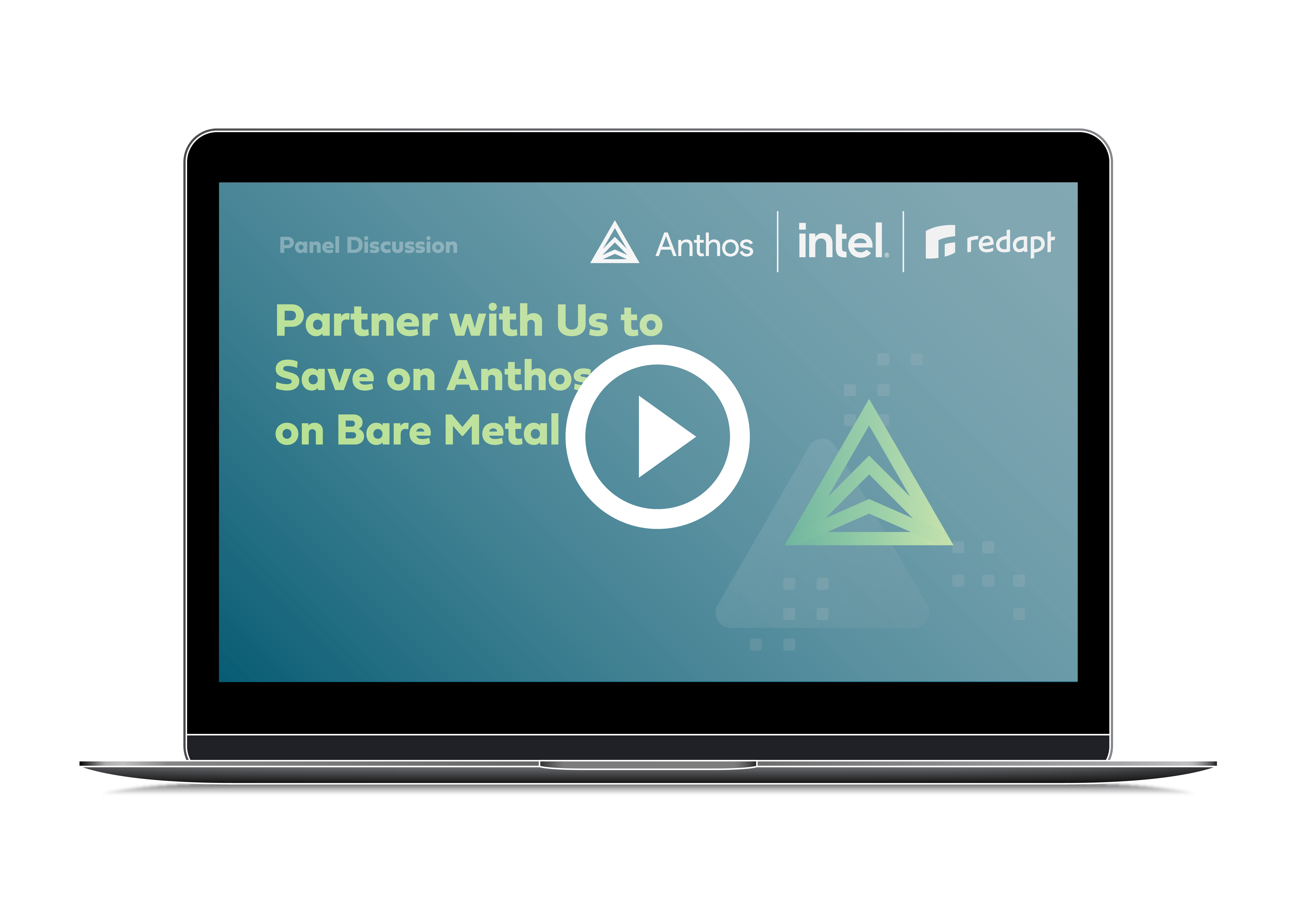 Join Google Cloud, Intel, and Redapt for a panel discussion on how your enterprise can leverage Anthos on bare metal to modernize your business applications on your own hardware infrastructure to increase performance and flexibility.
Hear directly from an elite team of Anthos on bare metal experts and gain insight into the cost-saving advantages of a technology that affords you the freedom to choose how and where you run your workloads.

What is Anthos on bare metal?
Anthos on bare metal takes advantage of your existing enterprise infrastructure, and helps you modernize applications throughout their lifecycle. It allows you to deploy applications directly on your own hardware infrastructure to deliver the best performance and flexibility.
Because you are using your own hardware and network, you have direct control over application scale, security, and network latency, as well as having the benefit of containerized applications through Google Kubernetes Engine (GKE) and Anthos components.
Why Anthos on bare metal?
Effortless deployment that does not require specialized Kubernetes knowledge
Provides an intelligent interface to connect to the cloud for remote manageability
Supports a select number of widely deployed operating systems that are validated by Google Cloud
All packages and components for Kubernetes, networking, storage, and any Google Cloud-issued add-ons are provided
Access to Anthos on bare metal bundles, which allows for multi-cluster networking, Pod, load balancing, etc., so that customers only have to provide L2/L3 networking between nodes
Affords out-of-the-box cloud monitoring and logging integration
Easy Upgrades with minimal disruption to production workload
Supports small footprint deployment support (2 servers, 1 CPU x 8 Cores, 16 GB RAM, 100 GB storage)
Ability to deploy behind http/s proxy and customer provided docker registry
One-click install and simplified operations journey, including diagnostics and health-check tooling, and pre-check tools
Capable of being installed without connection to the internet in case of remote, bandwidth constrained locations
No dependency on VMware
Panel event details:
Date: Thursday, Mar. 11
Time: 8:00 a.m. - 8:45 a.m. PST
Format: Zoom webinar
Link: Will be included in an email once registered
*Must be present at the virtual event to win the $100 VISA gift card.
Anthos on Bare Metal Panelists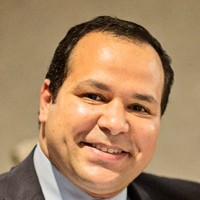 Amr Abdelrazik
Product Manager, Google Cloud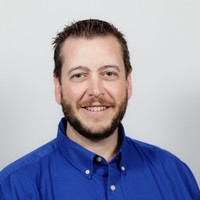 Todd Christ
Senior Solutions Architect, Intel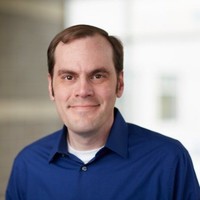 Matt Francis
Director of Solution Architects, Redapt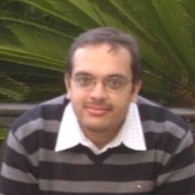 Rohit Kelapure (Panel Host)
App Mod Scale Solution Specialist, Google Cloud