Free workshop
Azure Workshop: Windows Virtual Desktop
Sign up for our FREE, hands-on workshop on how to architect and deploy a Windows Virtual Desktop (WVD) infrastructure. Reserve your spot now!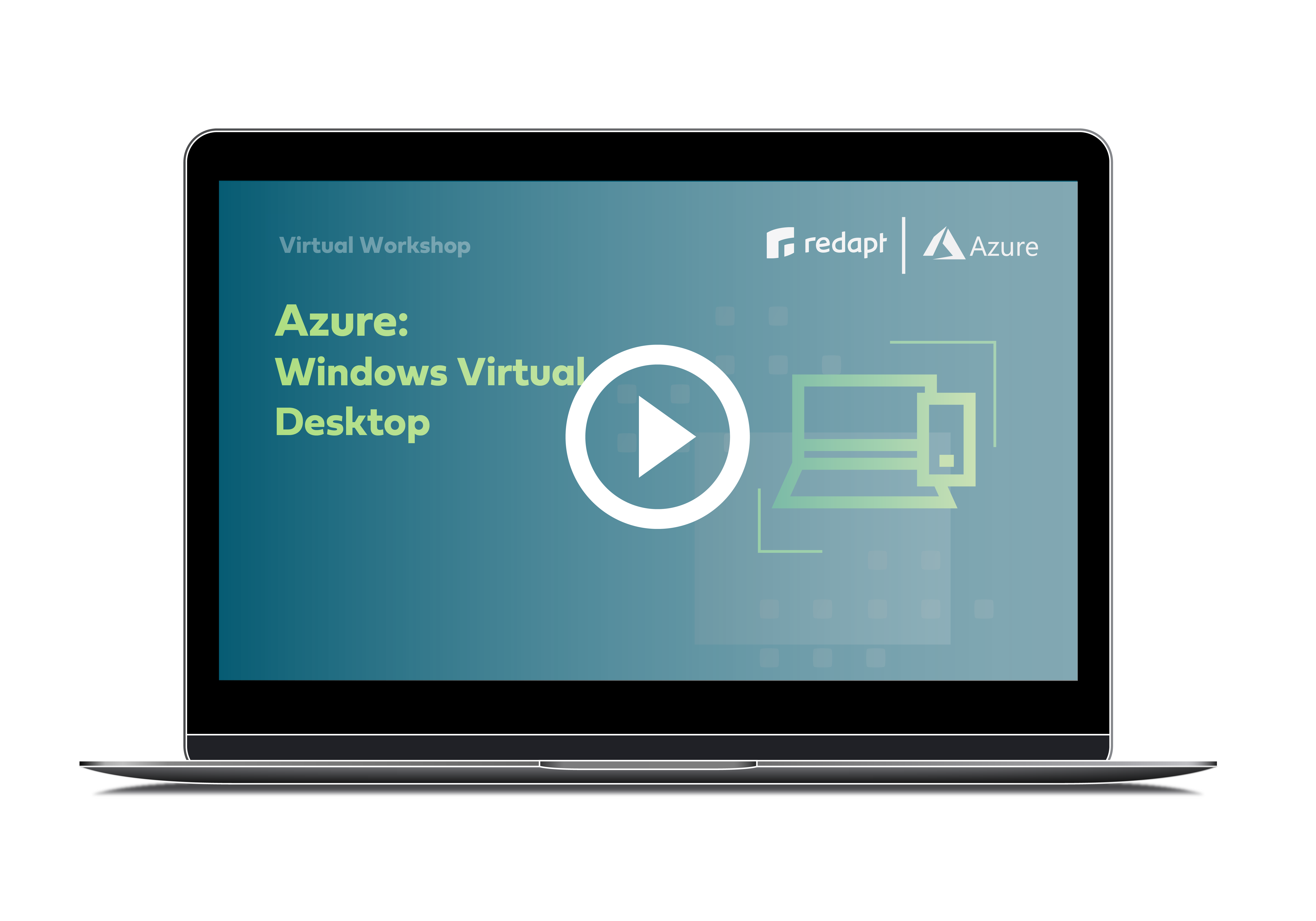 Microsoft Gold Partner Redapt invites you to a deep-dive, interactive exploration of architecting and deploying a Windows Virtual Desktop (WVD) infrastructure.
This Windows Virtual Desktop Workshop provides you with both the knowledge and skills to accelerate designing and implementing a virtual desktop infrastructure on Azure. The workshop covers deployment options, architecture best practices, management plane options, user profiles and data, along with third-party tools and licensing considerations.
In the labs, you will create your first Windows Virtual Desktop architecture, create Active Directory groups, assign users, create a master image, and then connect to a virtual desktop. In the second lab, you will dig into operationalizing your virtual desktop infrastructure with monitoring, scaling and image management.
In this workshop, IT Pros (TDM, IT Implementer) will better understand:
Windows Virtual Desktop architecture best practices.

Pooled or single VM host choices.

Available Management Control planes.

Security considerations

Image management and scaling
Workshop details:
Date: Tuesday, April 20
Time: 8:00 a.m. - 12:00 p.m. PDT
Format: Microsoft Teams meeting
Link: Will be included in an email once registered
Redapt needs the contact information you provide to us to contact you about our products and services. You may unsubscribe from these communications at any time. For information on how to unsubscribe, as well as our privacy practices and commitment to protecting your privacy, please review our
Privacy Policy.