Free webinar
Reach the Market at Light Speed with Azure Kubernetes Service (AKS)
Sign up for our free presentation on how your enterprise can leverage AKS to accelerate your delivery of new products and services.
Fill out the form below to register now!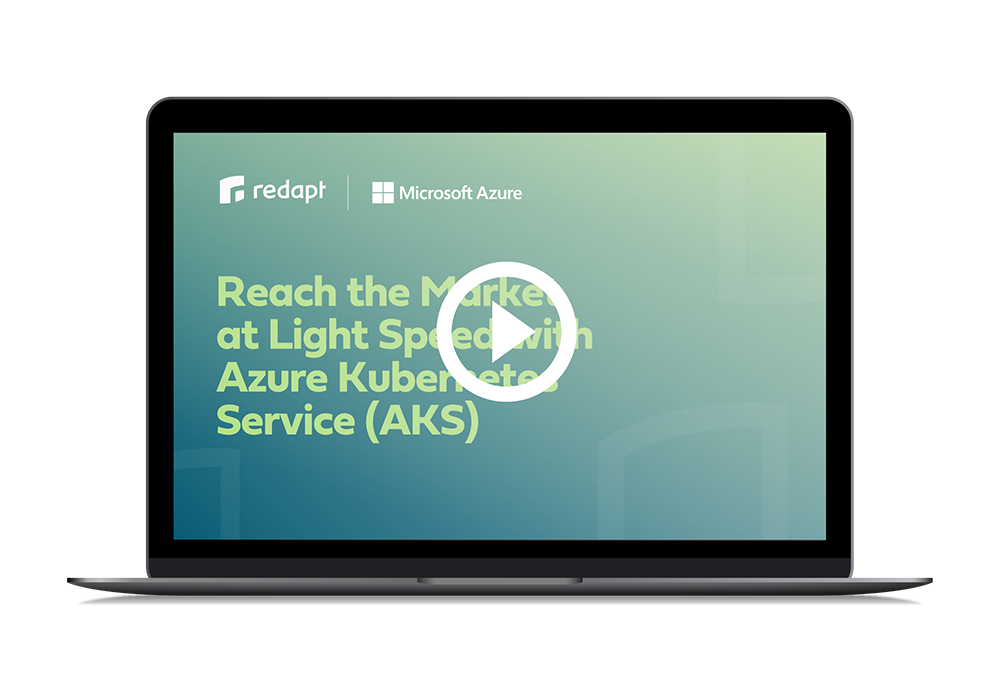 Kick your innovation and deployments into high gear by leveraging Azure Kubernetes Service in your development process.
Join Redapt DevOps Practice Lead Jerry Meisner for a 45-minute discussion on how you can utilize AKS to containerize your applications and gain the speed and flexibility of modern development.
In this conversation, you will learn:
The benefits of containerization
How to leverage AKS
What AKS looks like in action
Webinar details:
Date: Wednesday, Apr. 7
Time: 10:00 a.m. PST
Format: Zoom webinar
Link: Will be included in an email once registered
Recording: Will be sent to your email after live presentation
Redapt needs the contact information you provide to us to contact you about our products and services. You may unsubscribe from these communications at any time. For information on how to unsubscribe, as well as our privacy practices and commitment to protecting your privacy, please review our
Privacy Policy.