Free eBook
Use Red Hat OpenShift and Dell EMC Infrastructure to Accelerate Your Business
Speed up your development of new products today.
Fill out the form below and get your free eBook.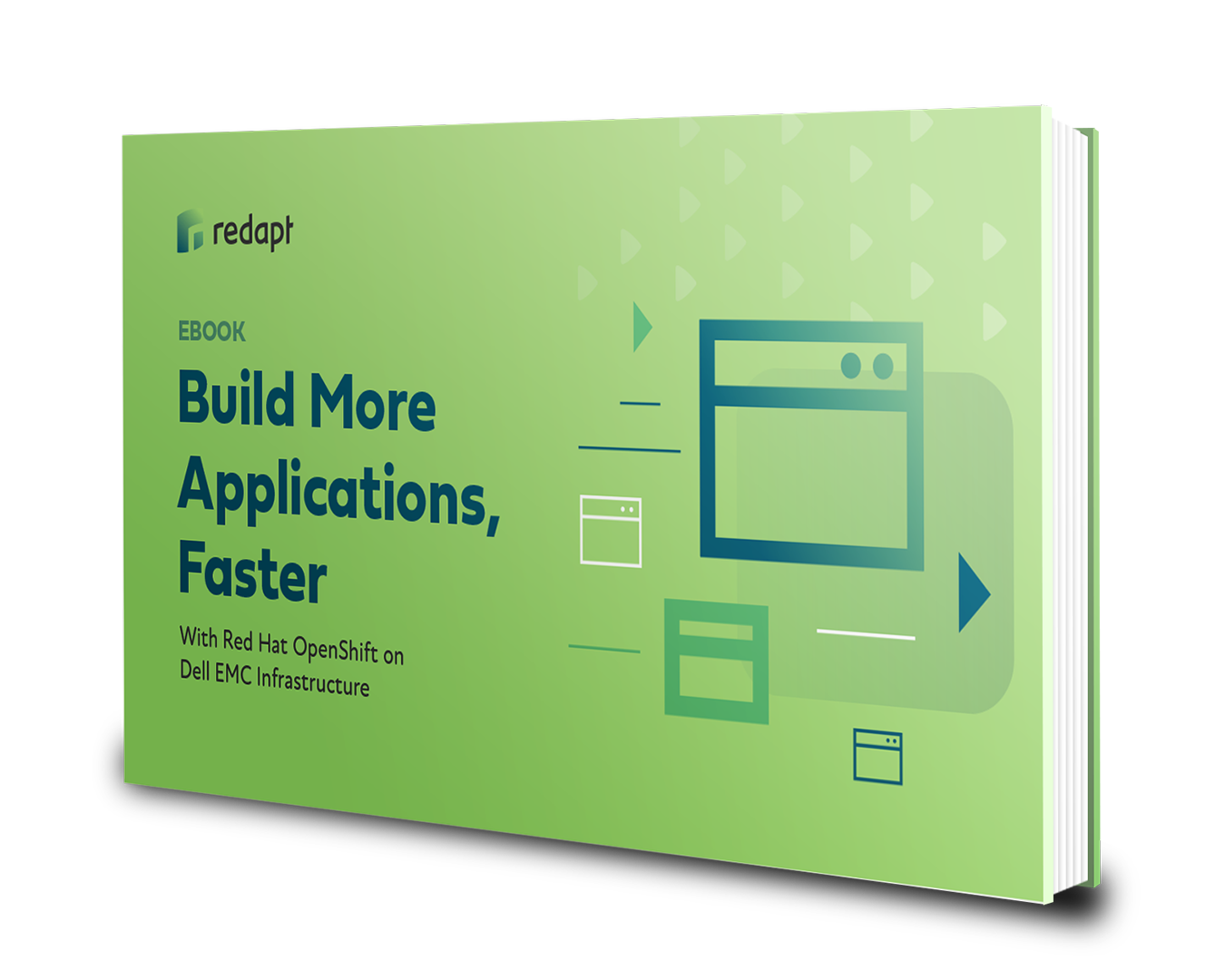 Stay competitive by accelerating how you develop and deliver high-quality products with Kubernetes.
Open-source Kubernetes is key to achieving acceleration in 2020 and beyond, but it has traditionally required a big lift for enterprises. Not anymore.
Our free eBook, Build More Applications, Faster, breaks down how OpenShift running on Dell EMC infrastructure can help your enterprise adopt Kubernetes without spending extra on hired expertise.
Inside you'll learn:
What you need to know about OpenShift
Benefits of managing OpenShift on-premises
How Dell EMC infrastructure enhances OpenShift
Download Your Free eBook
Speed up the way you develop and deliver new products and services for your customers with Kubernetes. Get your free eBook today.