Free eBook
3 Simple Steps to Applying The Technical Maturity Framework When Going Cloud-Native
Now's the time to take your enterprise on the path to cloud-native maturity.
Fill out the form below and get your free copy.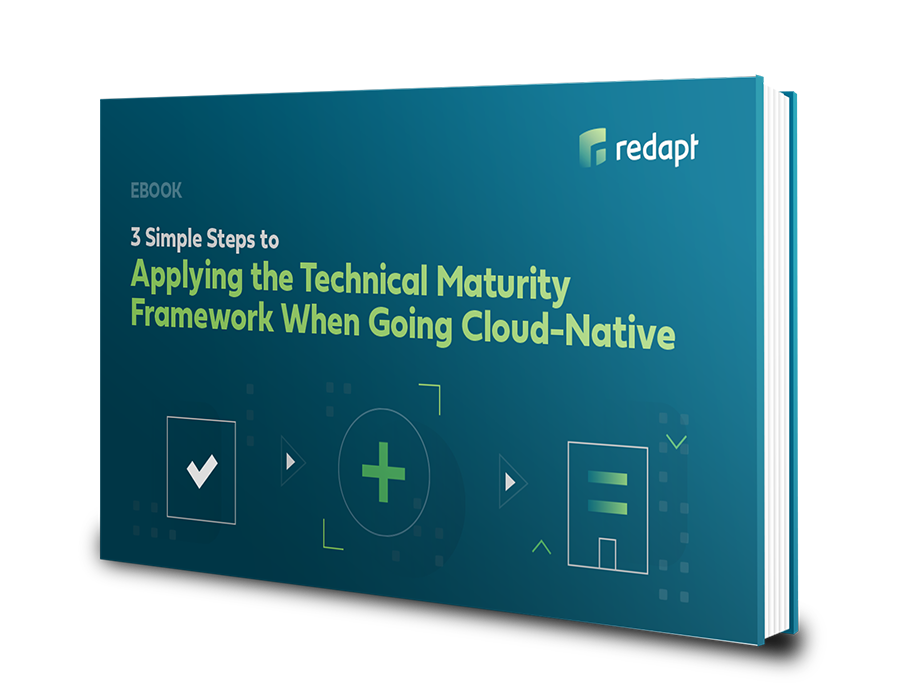 An objective assessment of your enterprise's current abilities is critical for a successful transition into the cloud.
Download this free eBook to understand the makeup of our Cloud Native Maturity Framework and apply it on your journey to adopting new technologies, such as Kubernetes and microservices, regardless of your level of technical maturity.
Learn what to expect in the three phases of the framework process: establish, execute, and transform.
Download Your Free Whitepaper
Set your enterprise on a path to success by setting achievable goals and establishing the beginnings of a blueprint to incrementally improve.