Free eBook
The Enterprise Guide to Kicking Off the AI Adoption Process


Don't stand by while your competitors use AI to benefit their businesses.
Fill out the form below and get your free copy.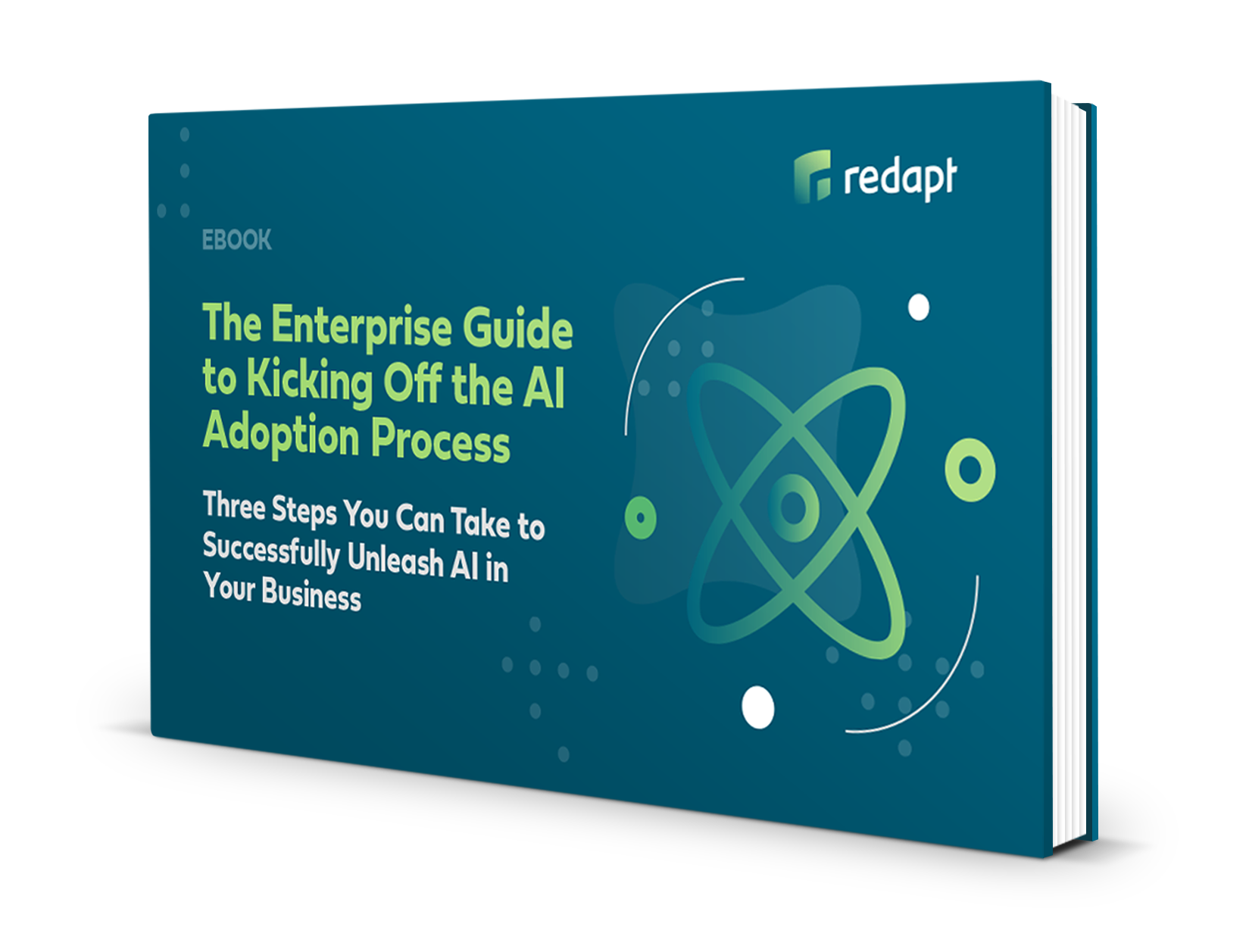 Our free eBook walks you through the three steps you need to take to successfully bring AI solutions to your enterprise.
In its pages, you will learn:
How to find the right use cases for AI in your business.
How to assess your ability to implement AI and how to find help if you need it.
How to cleanse and manage your data in order to get the most out of AI solutions.
What you'll get
Stay Focused

By pinpointing and documenting your motivations for adopting AI, you can stay focused as you go through the adoption process. That way, you're more likely to succeed without wasting time and resources.

Decide Whether AI Makes Sense

By understanding your own technical maturity, from what kind of data you rely upon to where your AI workloads will run best, you can start to build out an AI adoption plan that is effective.

Make Your AI More Powerful

To successfully put AI to work, you need to ensure all your data is cleaned and organized. We break down exactly how to do that in this eBook.