Guide
Achieving Maximum Agility with a Multi-Cloud Strategy
How to build a foundation for flexibility and more rapid innovation by leveraging the strengths of multiple cloud platforms
Increasingly, most organizations are running their applications on multiple clouds and there's a reason for that.
The architecture offers a host of benefits, including unparalleled flexibility in running workloads on premises and in a wide array of cloud environments.
Today, it makes sense for organizations to match workloads to the most appropriate environment. Some workloads are better suited to run in a datacenter environment, while a cloud makes sense for others. With a single cloud, you're running everything through the same channels, incurring unnecessary expense.
A common concern is that organizations feel they are not able to leverage the strengths of multiple providers when they are in a single cloud architecture.
The problem, however, is that companies face daunting questions moving to a multi-cloud strategy. These questions include:
How do you get your current IT up to speed for a multi-cloud environment?
How do you enforce security standards that apply across all the environments?
How do you ensure governance across multiple cloud environments?
In this guide, we're going to dive into best practices and how your organization can drive value from a multi-cloud strategy, including:
Click a link to jump to that section
Multi-cloud vs. hybrid cloud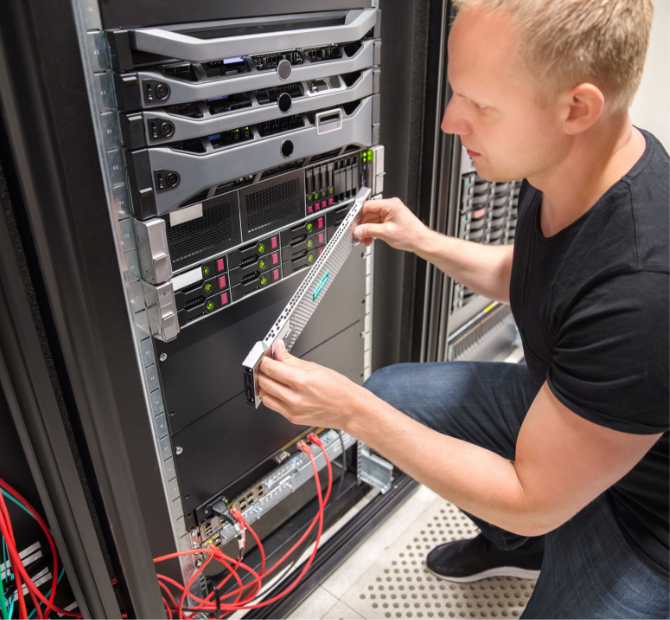 True to its name, a multi-cloud strategy employs multiple public cloud services, typically from several providers, all in one heterogeneous architecture. A typical architecture likely utilizes public clouds as well as private clouds. A common example is that you are hosted on a platform like AWS, while you perform other functions with Azure and/or Google Cloud Platform (GCP).
This multi-cloud strategy allows organizations to "shop" for the best capabilities and pricing for every workload, since you are no longer pigeonholed into a single cloud from a single provider.
This newfound flexibility is important, enabling operating cost efficiencies as well as faster time to market. An additional advantage is that a strategy that spans multiple cloud environments allows enterprises to optimize costs across cloud service providers, delivering impressive TCO.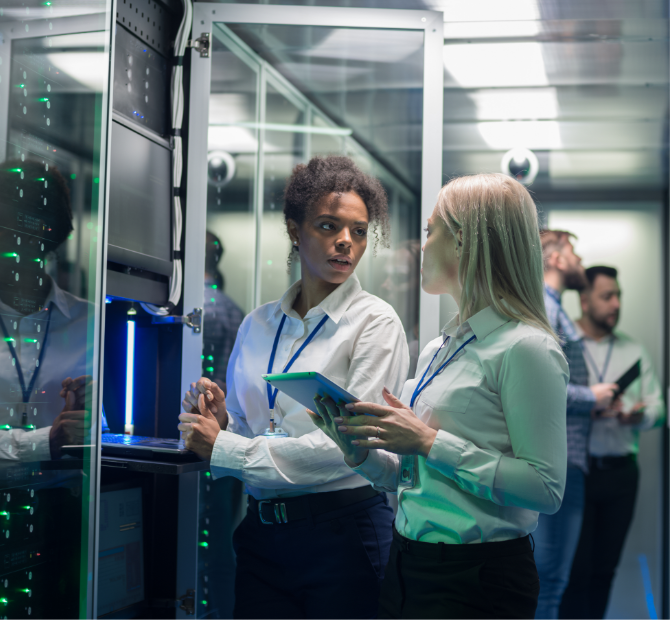 Multi-cloud computing is actually a subset of hybrid cloud, which Gartner defines as "coordinated service provisioning, use and management across a mixture of internal and external cloud services."
Hybrid cloud is often a composition of a public cloud and a private environment, such as a private cloud or on-premises resources (e.g., a company datacenter). And by employing tools to communicate and deploy workloads between the environments, a hybrid cloud strategy allows you to manage the architecture as a single entity.
In other words, hybrid cloud gives your organization freedom—the freedom to work how you want to work and to do so at a much larger and more efficient scale.
Decision drivers to multi-cloud
There are many reasons organizations look to a multi-cloud strategy. Gartner identifies three decision drivers: advantageous sourcing, the efficiency of a modern architecture, and governance streamlining:
With multi-cloud, all of your apps and workloads are able to live in the most appropriate environments for their needs. And the ability to integrate multiple, best-in-class cloud providers means developers can match tailored services to workloads, assembling the most efficient architectures.
This flexibility results in ease of scalability, improved performance of latency-sensitive apps, competitive pricing, increased agility, improved security and disaster recovery, and substantial cost savings in compute resources time.
How to create a multi-cloud strategy
Every enterprise has different needs and different in-house capabilities, but from a high level, there tend to be four steps in developing a multi-cloud strategy. These are:
Become cloud proficient
Start by selecting an area that aligns with your most pressing business needs. This will be different for every business—the return on investment (ROI) will depend upon your business model. For instance, an enterprise running on AWS may not need a high level of flexibility to simply operate. Others will require a more intricate cloud architecture. The good news is that whatever flexibility you need is available.
Map your architecture
Examine your workloads, and determine which will benefit from being in the cloud. Look at the workload characteristics and identify which live best on premises and which can take advantage of the cloud. Once identified, expand to the entire system, creating a complete technical architecture, including design and standards.
Launch a pilot, then migrate
Pick one of the major providers and run a pilot with a simple workload. Given the critical importance of your infrastructure to both your organization's stability and its ability to scale, you want to make this selection as an informed buyer. That means understanding their experience, the size of their team, their approach to integrations, their support methodology, and their process for knowledge transfer. Once a decision is made, run a pilot with the workload identified in step one. Once successful, you can follow your architecture map to complete migration.
Optimize
Once you're live, you'll want to iterate and optimize to continue to unlock flexibility and cost savings.
Common mistakes enterprises make when transitioning to multi-cloud
While moving to a hybrid cloud solution can offer a number of benefits for your enterprise, adopting this approach comes with some potential pitfalls if you're not fully prepared.
Three areas companies often misjudge when moving to hybrid cloud:
1. Governance is critical: A lack of which can lead to major problems down the road. Many times, teams will start working on different projects with little coordination. Ensure a centralized management point is in place to monitor all your different compute resources—on premises, in the cloud, or both.
2. Automation is the backbone of your implementation. Define how your products are deployed so that your teams won't need to reinvent the wheel every time they start something new.
3. Legacy workloads may not be ready for a cloud environment. Look at existing workloads, re-architect and redesign as needed, then make the shift to hybrid cloud.

Success in multi-cloud doesn't happen overnight. Following a clear, thought-through roadmap ensures you won't get caught off guard during implementation. Here are a few considerations as you get started.
A roadmap for success:
Where you're at: The key to making your move to hybrid cloud a successful one is first understanding where you are at. It starts with understanding where your company stands in its technical evolution—how workloads are currently run, what resources you have on hand, and your preparedness for adoption.
Where you're going: Consider questions such as: What do you want to accomplish? How much are you willing to invest? What projects will benefit the most from a hybrid cloud approach?
How you get there: Set clear goals and KPIs, and then measure, measure, measure. Develop a way to calculate your progress as you implement your hybrid cloud solution and report that back to your team. Don't forget to celebrate successes along the way, no matter how small!
The path to elite performance
While every organization's path to elite status in multi-operations has a different starting point, there are generally four different levels that need to be passed through.

1
At this level, your organization is just starting to build out its multi-cloud operations capabilities. You lack a disaster recovery process and asset inventory, your designed solutions for operations are ad hoc, and your configuration management has yet to come into focus.
2
Your organization has alerts and incident management in place and you're using automated asset management during deployment. While you do have centralized logging, your governance is limited, your disaster recovery plan consists of a manual, and you're only able to monitor basic dependencies.
3
At this level, you're able to conduct trend analysis and understand costs and monitor trends. You are able to automate by default, have automated your disaster recovery, and you are utilizing mature asset management processes and tools.
4
Your organization is an elite performer, with stress testing dependencies in place, redundancy across cloud providers, and you have documentation management in your operational lifecycles.
As a result, you are able to conduct proactive investigations into your data and workloads, are continually refining your infrastructure, and are agnostic when it comes to your cloud platform and development cycles.
The value of support
Unless your organization is at a size where building your own cloud operations team will lead to a competitive advantage, you're much better served by partnering with a systems integrator.
Managed service providers (MSPs) are IT experts who can manage infrastructure as well as auxiliary services for companies that lack the level of dedicated IT resources in-house.

Working with an MSP will unlock a host of benefits for your organization, including:
Additional IT resources
Hiring an MSP doesn't mean doing away with your current IT staff. Instead, it allows for your staff to focus on other constructive projects, creating a true DevOps environment.
Cost control
Outsourcing cloud services allows companies to shift focus away from capital expenditure to operating expenditure. Cloud services allow companies to scale IT operations without investing in expensive hardware and services.
Security
By partnering with an MSP with top security certifications, IT leadership can have peace of mind.
Disaster recovery
MSPs will leverage redundancy and resiliency to maintain business continuity. This ensures that, in the event of a disaster, your business keeps running.
Customer service
One of the primary frustrations with customer service is response time, so a dedicated support team of engineers and IT experts is critical to any cloud project.
Your partner in multi-cloud
To take full advantage of the performance and financial benefits of a multi-cloud strategy, choose a trusted partner that can dramatically accelerate adoption, reaping significant ROI.
Any MSP your organization considers partnering with should have a proven track record. Beyond verifiable successes, here are six things you should look for when scouting MSPs:
1. End-to-end capabilities
If you're adopting the cloud, you'll want migration services. And if you're in the cloud, you'll need an MSP with the full array of cutting edge technologies. Click here to watch a FREE webinar on the benefits of utilizing an MSP to migrate to the cloud.
2. Terms alignment
MSPs need to align with the terms and conditions, service level agreements (SLAs), and scope of services. Additionally, the MSP should not require vendor lock-in, since this typically results in being saddled with proprietary technologies.
3. Innovation
An MSP needs to be forward-thinking, with the ability to bring new solutions that can expand your business while still helping you achieve cost savings and flexibility.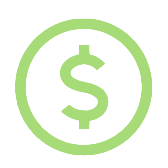 4. Choice in pricing models
Typically, MSPs offer per-device monitoring or per-user pricing. Per-device's flat fee provides flexibility, while per-user's flat fee is applied to each user. Some, including Redapt, offer tiered pricing, which often delivers the most value to organizations.
5. Continuous optimization
Optimization delivers cost controls, governance, and accountability to ensure ongoing benefit to your organization.
6. Global delivery network
MSPs with a global delivery network enable the ability to increase capacity at scale and manage cloud networks worldwide.
Why Redapt?
At Redapt, our MSP solutions were born in the cloud.
This means we keep you up to date with cloud technology, provide you with access to specialized skills, and allow you to increase your innovation exponentially. And we do it all while reducing your cloud costs and improving service to your customers.
Whether you have already adopted the cloud or are looking to make the adoption, partnering with the right MSP can provide you with the management and operational stability you need so you can spend your time building new products and services.

If you'd like to hear more about an MSP partnership, schedule a call with our team.