Insights
Hit the Mark with Modernization
How a Technical Maturity Framework can help CIOs and CTOs move past legacy systems without wasting time and resources
You've made it to the C-suites. A title is stenciled on your office door. Now it's time to work on your legacy.
While your fellow executives are focused on sales, branding, or acquisitions, your focus is on putting the company in a position to remain competitive for years to come.
That means modernizing your organization's IT infrastructure, changing how your company uses technology so it can stay ahead of the curve.
On this page, you'll learn how you can transform your business and cement your legacy through the Technical Maturity Framework.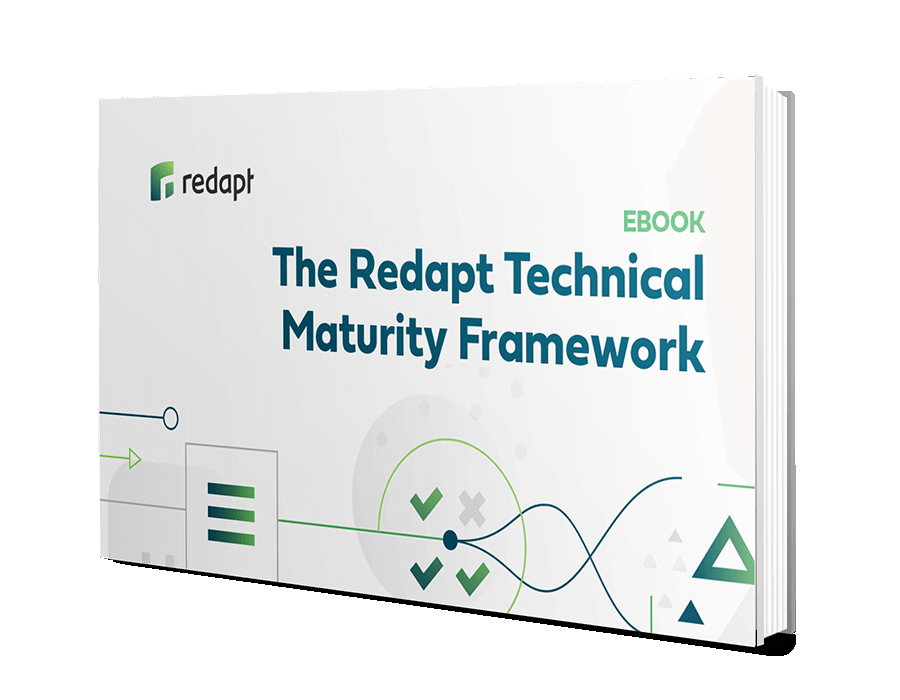 Save This Guide For Later
Click here to download this page as a PDF to refer to later.
Download Page as PDF
How to start modernizing your business
In today's economy, every company is a tech company.
The realm of CIOs and CTOs—IT, hardware, infrastructure—is no longer just a cost center for companies. Instead, that realm is now being looked to for ways to drive revenue, increase competitiveness, and function as a direct channel for communication with customers.
But take a survey of technologists and you'll likely find some common pain points. Talent acquisition and retention, for one. Resource availability and speed to market, for two and three.
Most of all, you're going to hear about legacy systems—long-standing technology and processes that were once cutting edge but are now weighing heavily on your company's productivity.
Modernizing these legacy systems is not as simple as buying new hardware and software. Unless you know what you're trying to achieve through modernization, you won't be in a position to build a successful roadmap to get there.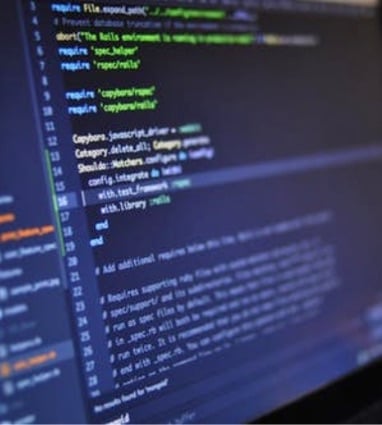 As an example, let's look at adopting a technology like machine learning (ML).
There's a lot of potential in ML. On the revenue front alone, companies are putting the technology to work to improve customer acquisition, surface better product recommendations, and automate business processes.
But for many companies, tapping into ML's potential remains a challenge. In fact, 90% of ML models cooked up by data scientists never make it into production, a fact that would be laughable if companies weren't investing so heavily in the technology.
Why is the percentage so high? One of the biggest culprits is a company's failure to understand its own technical maturity before diving into ML.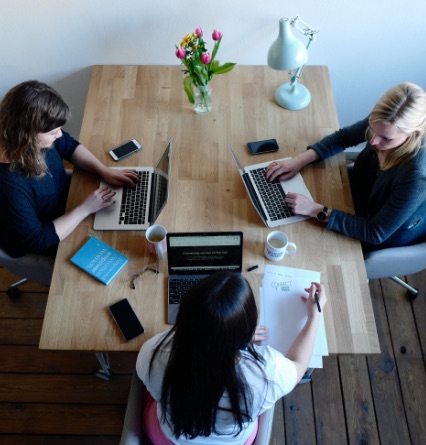 Put another way, a company may have figured out how to adopt the technology, but they never took the time to ask why they were adopting it in the first place.
This may not seem like a huge deal, but a failure to understand what you're actually trying to accomplish with tech like ML is similar to throwing darts at a blank dartboard. You may hit the target, but so what? You don't even know what you're playing for.
ML is just one example of where a failure to understand technical maturity can lead a company into the wilderness. Cloud adoption, advances like microservices and containers, artificial intelligence (AI)—any new tech and step toward modernization needs a path through the trees.
That's why using a Technical Maturity Framework needs to be the first move a CTO makes before attempting to modernize legacy systems.
What a Technical Maturity Framework delivers
To continue teasing out our dartboard metaphor, conducting a Technical Maturity Framework—whether it's our own proven process or some other framework—will allow you to stop throwing darts at a blank target.
Instead, you'll go into the modernization game knowing the rules, how you can win, and how to keep score. And as a result, you'll be in a much better position to modernize your company in a way that actually provides results.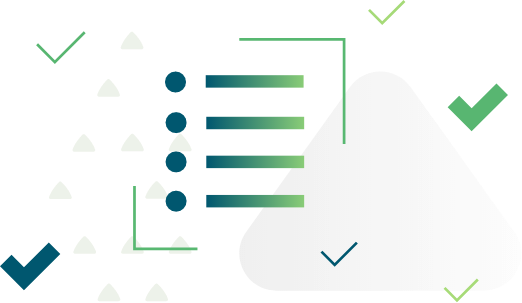 A properly developed framework will benefit your modernization efforts by:
Assessing your current technology infrastructure
Identifying areas beyond your current capabilities
Aligning your tech needs to your business priorities
Pinpointing where modernization will be most impactful in your business
Helping you develop a roadmap for modernization
In short, you'll start the modernization process in a much better position to succeed and see real results from adopting new technology. You'll also know before making major investments whether you actually have anything to gain from modernizing your IT in the first place.
Levels of technical maturity
While a Technical Maturity Framework can provide an assessment of a company's overall capabilities and readiness to adopt new technologies, different companies have different levels of maturity in specific areas.
One company may be advanced in DevOps, for example, but less sophisticated in operations and managed services providers (MSPs).
In our own Technical Maturity Framework, we give a detailed assessment of capabilities on a ranked scale. Eight categories are examined during the assessment in total.
Cloud technology

Your company has the ability to run workloads in hybrid clouds and is agnostic toward the provider you use. You are also adept at automation and have wide redundancy across cloud platforms.

DevOps

Your company has a fully automated lifecycle of infrastructure and applications, from checking code into GIT to running in production. As a result, you are able to achieve maximum efficiency in deployment cycles.

Multi-Cloud Operations

Your company is leveraging the flexibility and 24/7 availability of an MSP partner. This allows you to spend more time innovating rather than keeping networks and hardware running smoothly.

Enterprise Infrastructure

Your company utilizes routing on the host and has greatly reduced failure domains. You have also eliminated Layer-2 technologies like MLAG and Spanning Tree.

Data

Your company has SDS multi-site and multi-cloud solutions in place, has automated data placement and lifecycle, and has a breadth of data sources. In addition, you employ prescriptive analytics and use backup/secondary data for analytics.

Code Development

Your company is multi-cloud aware in order to use the best solutions regardless of cloud provider and has a thorough understanding of their scale and hosting costs. You also perform continuous integration with security review, governance monitoring, and robust redundancy in place for maximum efficiency.

Security & Governance

Your company is adept at real-time analytics, integration of security tools, automated event-driven responses to events, and utilizing a preemptive security framework. This provides you with the highest level of visibility into security events while also reducing overhead due to automated threat mitigation.

AI/ML

Your company has complete automation of actionable analytics to drive decisions, along with bots to reduce the need for human interactions. Your data is stored and secured in such a way that you are able to run AI and ML workloads freely and efficiently in order to discover unknown correlations across data sets.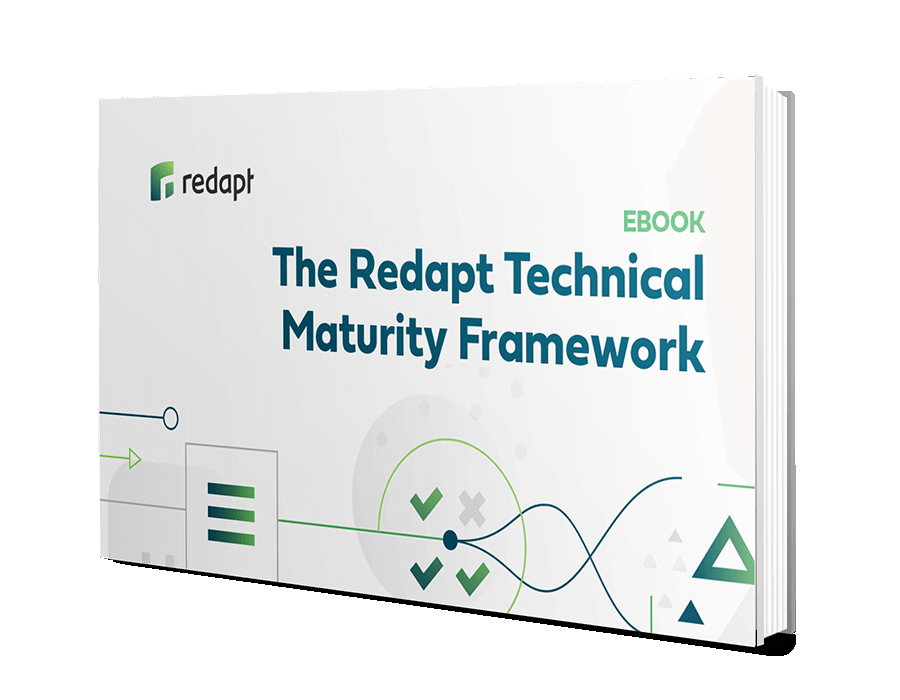 Save This Guide For Later
Click here to download this page as a PDF to refer to later.
Download Page as PDF
Getting started with the Technical Maturity Framework
Now that we've covered the need for a Technical Maturity Framework and its many components, let's look at the typical process for applying the framework.
This process has five areas: scope, maturity, priorities, build, and measure.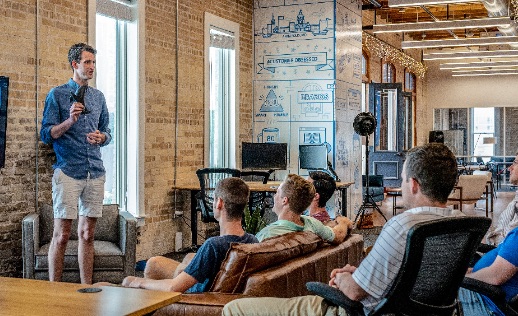 1.

Scope

Each time you run the framework you should focus on what area you want to evaluate, whether it's use of the cloud or AI/ML workloads.

Choice of scope should also include input from stakeholder teams within the area to be evaluated since they will understand which projects would reveal the most about your maturity during the assessment.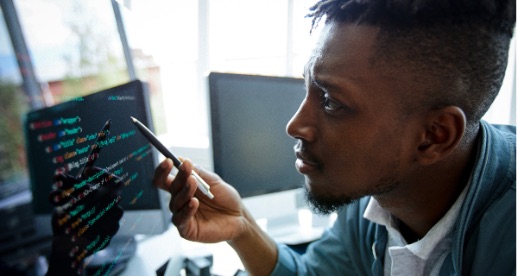 2.

Maturity

This is where assigning the 1-5 scale comes in, with each practice area hitting an agreed upon benchmark in order to receive the highest ratings.

In many ways, this is the "heavy lifting" of the Technical Maturity Framework, since you'll likely spend the majority of your time defining what it means to receive the highest level of maturity.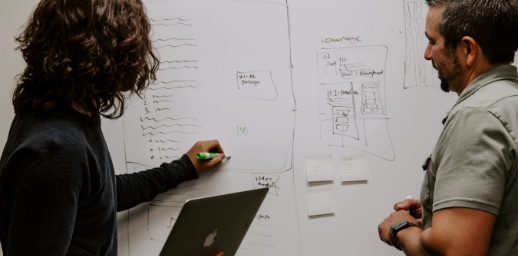 3.

Priorities

With maturity levels assigned, it's now time to overlay those atop the business priorities of the company.

Each outcome should be assigned a priority ranking, with those receiving the highest ranking but a low maturity level being a great place to start.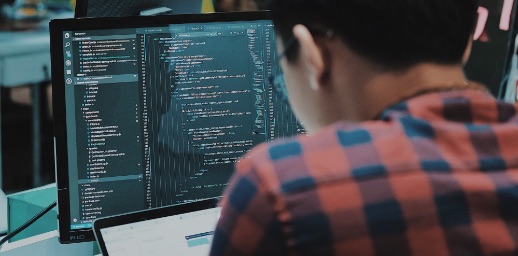 4.

Build

If the first three steps are all about assessment, this is where you start to take action in order to increase maturity.

During build, specific tasks or action items are designed to close the maturity gap. Once a project is complete, you can elevate your maturity for that scope to the next level.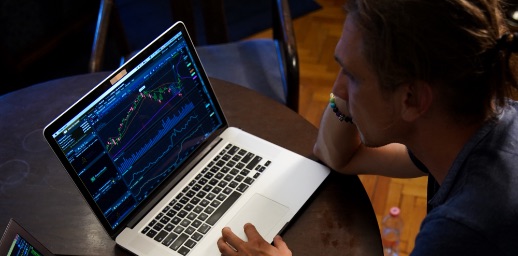 5.

Measure

This is the time to assess results and document improvements. At its simplest, this step can be a measurement of progress once a quarter, highlighting areas where maturity has increased. Not only does this help the company track progress, it can foster goodwill among teams as they begin seeing the fruits of their labor.
In closing
As more and more companies are looking to IT and technology investments to drive revenue growth, CIOs and CTOs are feeling increasing pressure to modernize operations.
Common roadblocks to relieving that pressure include a lack of available talent, justification for increased resources, and legacy systems in need of large-scale modernization.
To start applying a Technical Maturity Framework to your own business, contact our team today.