Attunix is now Redapt:
Our name and look have changed, but our commitment to serving clients hasn't.
We'll bring clarity to your complex technological issues
Our service to you isn't changing
When we decided to join Redapt, we joined a company whose values and dedication aligned with ours. Here's what we mean by that:
Providing
clarity
Giving you professional insight into how emerging technology can help you meet your goals
Strong customer relationships
Being an ally you can rely on no matter how technology or your needs evolve
An embedded and collaborative team
Work with people who will get to know your business for an in-depth perspective of your needs
Solving problems, not just selling solutions
Offering services and technology that address your real world obstacles
Emphasizing outcomes and accountability
Being a partner who takes their responsibility to you seriously and is invested in your success
Serving our partners better
We're scaling up to build more creative and effective cloud solutions paired with Redapt's industry-leading services.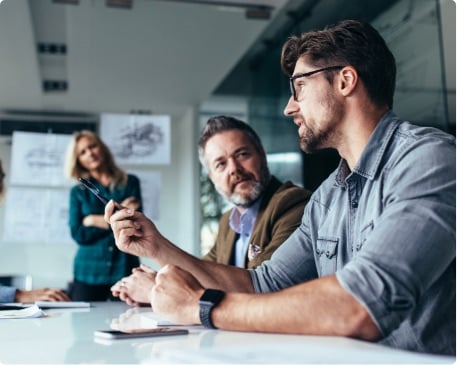 End-to-end consulting
to help you find and leverage the right tech, whether you want to modernize your business, scale up your production, or outpace your competition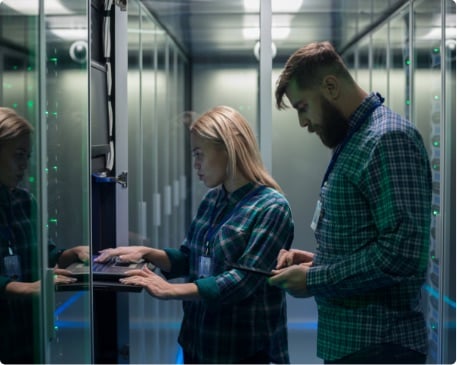 Infrastructure and systems integration
that is second to none and trusted by some of the world's biggest brands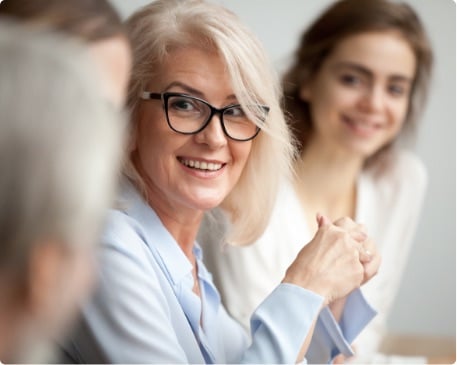 Continued commitment to the cloud
which allows us to create more innovative solutions for our clients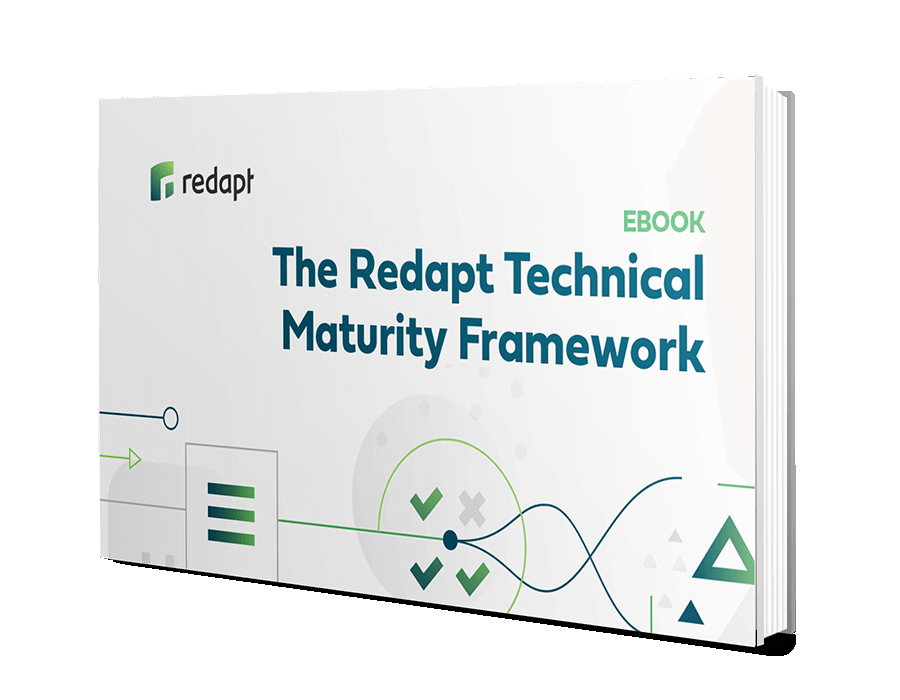 eBook
Read about it in our eBook: The Redapt Technical Maturity Framework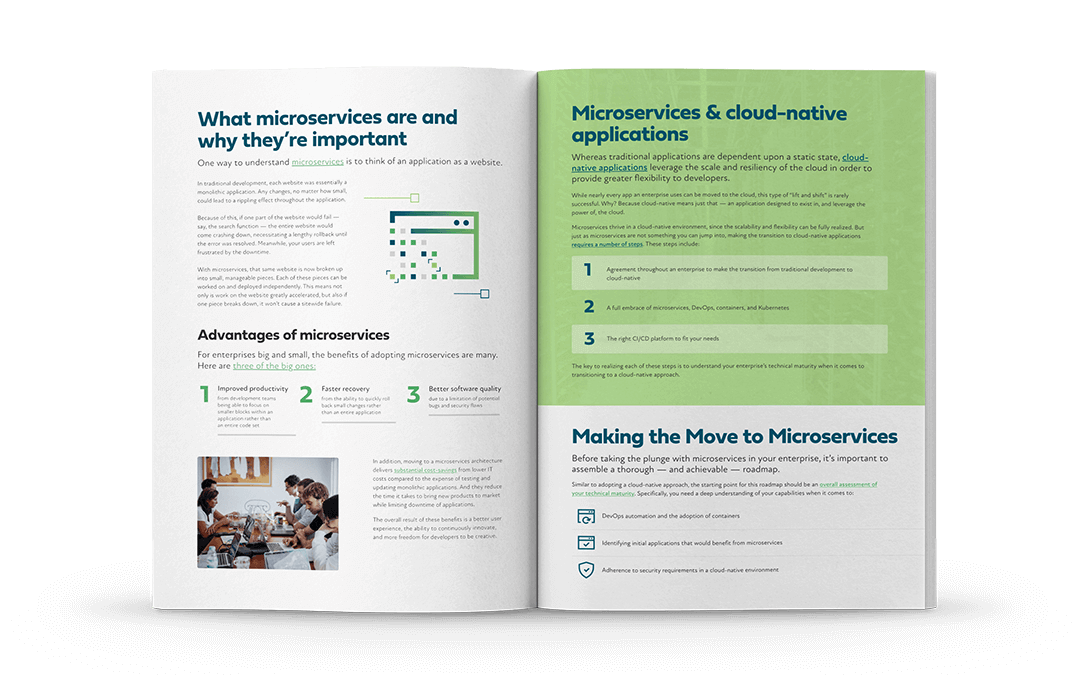 Guide
Learn all about microservices and how they've radically changed development for the better.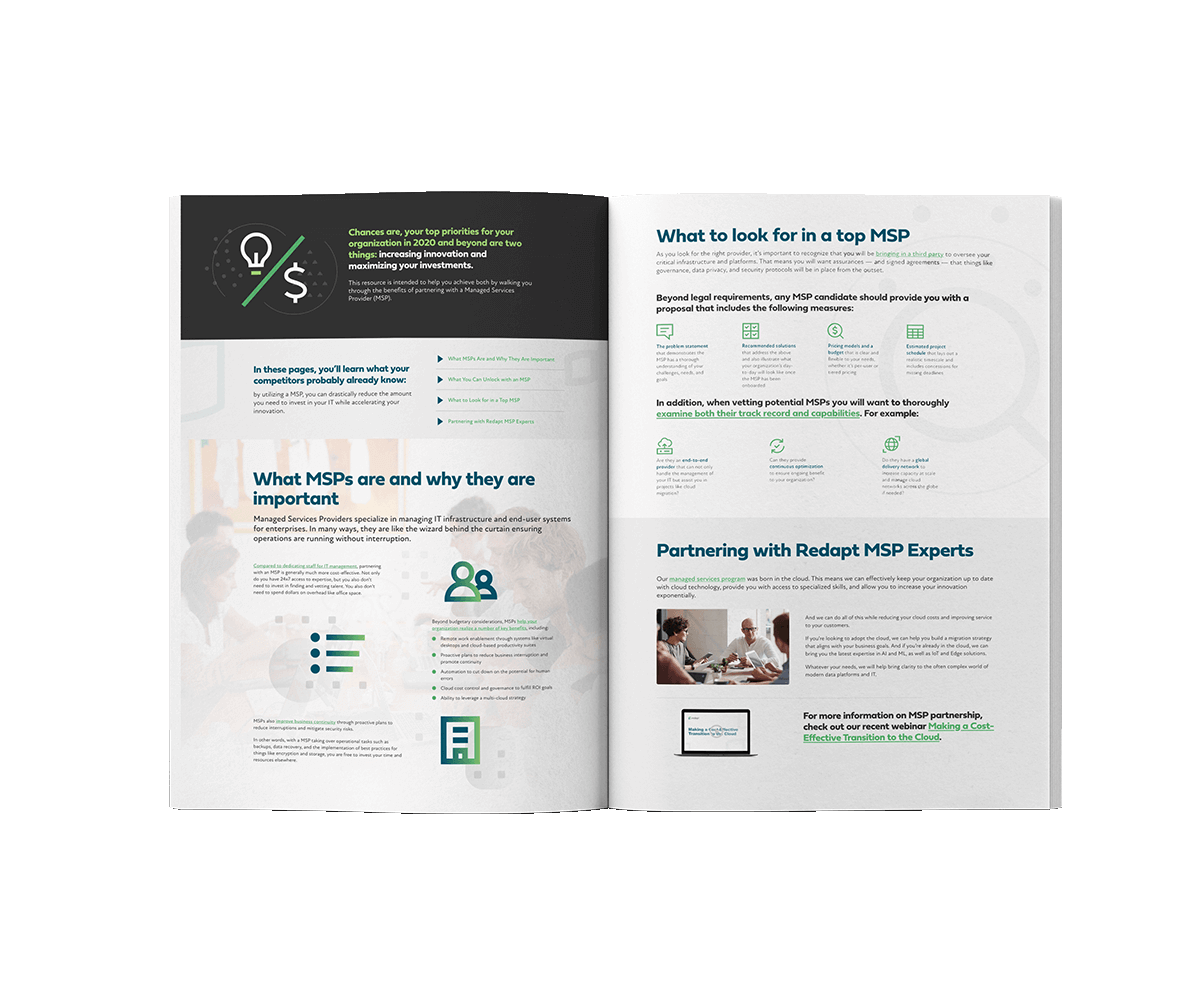 Guide
Learn how you can successfully unlock innovation and reduce costs by working with a managed services provider to take care of your IT needs.
The Blog
The latest and greatest Redapt news and thinking
Contact us to gain a little more clarity
We love a challenge. Tell us about your needs, goals, and the obstacles in your way. We'll help you find solutions to get past them.
Get in touch directly:
results@redapt.com
(425) 882-0400
Keep up with Redapt
Stay informed on our latest developments, updates, and services. Sign up for our newsletter today.