Guide
Boosting Your Competitiveness Through Workplace Modernization
Workplace modernization is imperative to staying competitive.
As technology continues to march forward, businesses that can rapidly adopt new tools and technologies can gain an edge on their competitors. But even tech savvy companies and organizations can find the process of updating previously outdated technology to be a major hurdle.
Technology stacks can be misconfigured, new equipment installed and deployed improperly, and best practices skipped or outright ignored in a rush to modernize.
In this guide, you will find the information you need to successfully modernize how your organization operates, along with how you can avoid common pitfalls along the way.
Page Contents:
Click a link to jump to that section
Why workplace modernization is important
Any description of advanced analytics needs to begin with the catch-all term Big Data. Large amounts of structure and unstructured information that can be captured from a wide range of resources.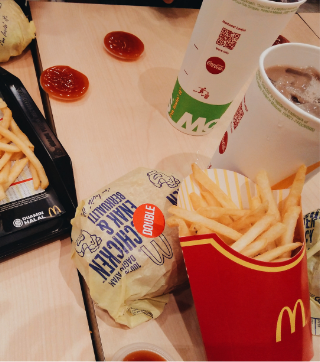 First, a little history …
In 1948, two brothers in San Bernardino, California, came up with a wild idea.
Tired of just getting by with their drive-in restaurant, they completely overhauled their operations to create something new and modern. Their goal: deliver freshly cooked burgers and fries to customers in under 30 seconds.
Fast forward to today and what started as a single location called McDonald's is now a global enterprise with 38,000 locations and an estimated 69 million customers a day.
McDonald's is an American success story. It's also a workplace modernization one.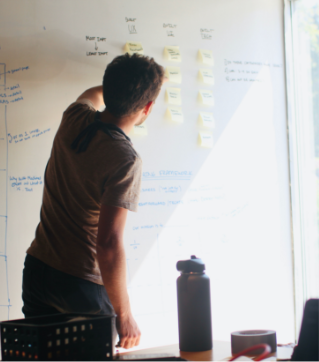 By focusing on streamlining their operations—simplified menu, food in paper wrappers instead of on plates, custom machines—the McDonald brothers were able to eclipse their competitors and created an entirely new lane for restaurants to operate in. A lane where speed and consistent quality trumped everything else.
And as a result, they revolutionized an entire industry.
Businesses that consistently adapt and change quickly are able to thrive.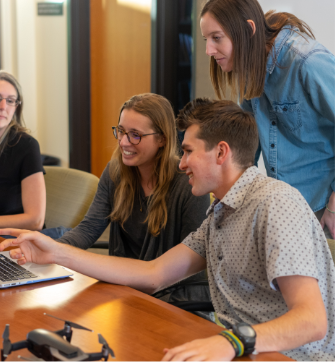 Workplace modernization is a way to achieve these goals.
While your organization's IT infrastructure is a focal point of the modernization process, there is a ripple effect that extends throughout your organization.
In many ways, it's less a specific element being modernized and more of a combo platter—technology, operations, and culture all in sync to increase innovation and productivity.
In contrast to traditional business analytics, predictive analytics mines vast quantities of information in order to glean projections.
These projections are more than just educated guesses—in fact, they can assist enterprises in:
Provide your teams with technology tools that allow them to be more innovative
Automate your organization's operations, security, and workflows
Create greater flexibility in how (and where) your teams are able to work
Leverage the speed and scale of the cloud along with advanced services like artificial intelligence (AI) and machine learning (ML)
Most of all, workplace modernization can position your organization so you are able to adopt the latest and greatest in technology and gain a competitive advantage.

In other words, it makes it possible for old dogs to learn new tricks.
Common mistakes made during modernization
The events of 2020 forced businesses across all industries to quickly adapt to a new reality where remote work is the norm. Because of this, many enterprises needed to speed up—or start from scratch—workplace modernization initiatives.
As a result of this accelerated need, it has been common for organizations to encounter roadblocks—excessive spending, hurdles in adopting new technology—that disrupted their operations.
These roadblocks were likely caused by three common errors businesses make as they modernize:
1. A failure to understand workloads
When modernizing infrastructure, it's often tempting for companies to hone in on things like specific configurations and storage needs.
These, while important steps to focus on eventually, are not where your initial focus should be. Instead, you need to kick off your modernization process by taking a holistic assessment of where your infrastructure currently stands.
This assessment needs to answer questions like:
What exactly are your company's needs?
What is already working and what can be improved?
What are you trying to achieve through modernization—not just in the short term but in the future?
Without answers to these questions, your organization will start out on the wrong footing—not understanding your workloads and the effectiveness of the tools you're already using.
2. Trying to do too much at once
It's critical to remember that workplace modernization is a marathon and not a sprint.
Companies that focus on making big leaps with technology instead of incremental and iterative improvements often find themselves overwhelmed by the modernization process.
Put another way, if you want to adopt advanced technology like remote virtual desktops, you need to build out the right IT infrastructure to handle them first.
Why? Because new tools and workflows take time to master. Technologies need to be tested before deployment, employees must be properly trained, and buy-in needs to be achieved across the board.
Rather than trying to adopt new technologies en masse, you should instead pay particular attention to what you're realistically trying to achieve with modernization.
Your goal shouldn't be to change overnight but, rather, to marry what already works for your organization with what will work in the future as you continue to grow and scale.
In other words, you want to focus on having the right infrastructure in place to leverage advances in technology—without abandoning what is effective.
3. Going the DIY route
Organizations that believe they have the right tools and experience in-house to modernize often learn that taking a DIY approach is far more complicated—and expensive—than they anticipated.
Many enterprises don't have teams with the specialized skills in-house to implement modernization throughout the organization. And even those enterprises with robust IT teams can easily find the lift of the workforce modernization quickly becomes much bigger than they expected.
Simple mistakes can often snowball into costly errors, and while DIY solutions may seem cheaper at first, plunging into workplace modernization without proper knowledge and expertise has a high possibility of costing far more than partnering with professionals.
How do you find the right modernization partner? That depends on your level of needs. Ask yourself:
How much of the modernization process will you be asking partners to manage?
Are you looking for an ongoing relationship, such as system operations and maintenance?
Will you need an array of potential solutions or are you looking for a single recommendation?
Since your organization will benefit from a partner that is both technically capable and able to understand and translate business objectives, knowing the answers to these questions will make it easier for potential partners to have a full picture of your needs.
Levels of work modernization performance
Regardless of the route your organization chooses to take with modernization, there are levels you will need to hit on your journey to elite performance. These levels are:
1
If your organization is at this level, your IT infrastructure has a limited alignment with the needs of your business objectives.
Because of this, your budget may not be as well managed as it can be, your corporate standards may be lacking, and your ability to quickly adopt new technologies along with your competitors is severely limited.
2
At this level, your IT infrastructure is a bit more robust. All your company resources are managed, you have budget forecasting for new technologies in place, and you are able to handle asset inventory management at purchase.
Your organization is still somewhat limited, however, due to having limited redundancies in place and a reliance of manual approval processes.
3
You're approaching elite performance with your purchases leveraging budget forecast metrics, redundancy in place for team member skill sets, and central management of all corporate assets.
In addition, you have a centralized repository and automatic management of asset inventory to accelerate the procurement and deployment of new infrastructure.
4
Your organization is at peak level when it comes to having a modernized workplace.
You have multi-factor authentication of corporate resources in place and secure communications across all networks. You conduct continual evaluations of new products and services for corporate users.
In addition, your organization is utilizing virtual desktops and has defined standards for communication channels, accelerated new user provisioning, and automatic validation of compliance.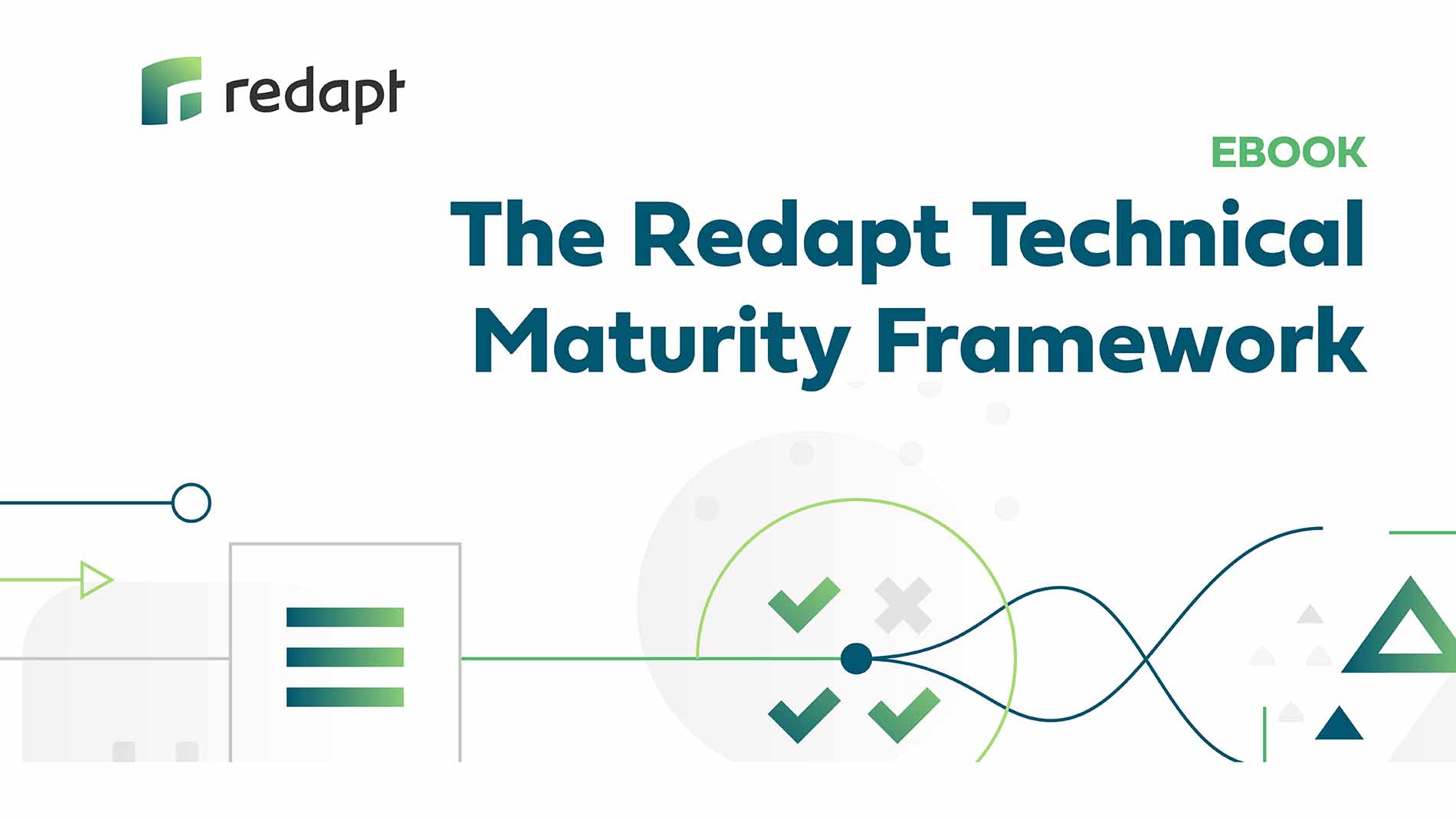 eBook
Achieve Business Innovation Through The Technical Maturity Model
Create a roadmap for technology and business transformation through the technical maturity model.
Download eBook
Getting started with work modernization
Any effort to embark upon workplace modernization begins with gaining a thorough understanding of your current IT infrastructure and capabilities.
Once you know what your organization can do and what you want to achieve by modernizing, your ultimate goals should be to build out an IT infrastructure and adopt tools that:
Increase user productivity
Allow you to actively manage user toolsets
Ensure compliance
Enable integration opportunities
Decrease costs by strictly managing licenses
Limit your need for support
If your organization doesn't have the talent or resources in-house to achieve everything listed above, you should explore bringing in a managed services provider (MSP) to help.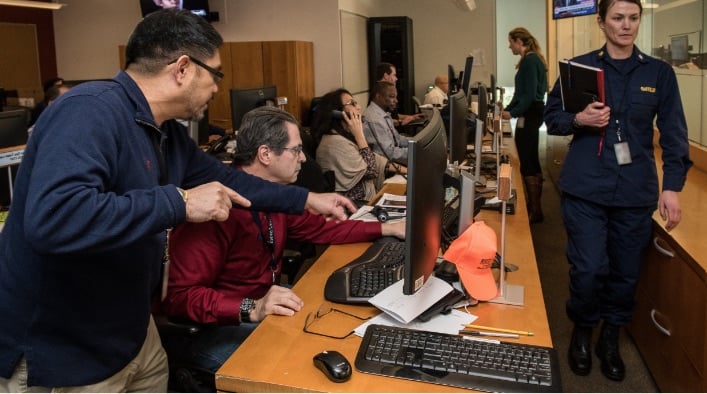 Resource
Finding the Right MSP for your Business
Learn more about managed services providers.
Learn More
Partnering with an MSP brings a lot of benefits, including having experts to manage your modernization—and keep your operations and IT humming along—while your teams stay focused on the core areas of your business.
When looking for an MSP to partner with, there are considerations beyond verifiable successes and a proven track record. Here are some of the important things to look for when considering an MSP partner:
1. End-to-end capabilities
Your MSP should be able to assist you from your first steps toward modernization all the way through implementing new tools and infrastructure. They should also be capable of managing your IT infrastructure and operations going forward if you wish.
2. Terms alignment
MSPs need to align with the terms and conditions, service level agreements (SLAs), and scope of services. This will likely require a consensus among your legal, management, and IT teams.
Additionally, the MSP should not require vendor lock-in, since this typically results in you being saddled with proprietary technologies that may not be compatible with competing MSPs.
3. Innovation
Any MSP needs to match your modernization initiatives. That means they need to be forward-thinking themselves, with the ability to bring you new solutions that can expand your business while still helping you achieve the cost savings and flexibility you want from modernizing your workplace.
4. Continuous optimization
MSPs should be able to serve as long-term partners for your organization. Continuous optimization delivers cost controls, governance, and accountability to ensure ongoing benefit to your business.
In a Nutshell …
Workplace modernization is about transforming the way your organization operates.
It's a combination of technologies that optimize the employee experience and increase collaboration and productivity—all while balancing the security and compliance needs of your organization.
At Redapt, we can help you build and follow a roadmap to achieving workplace modernization without sacrificing business continuity.

From conducting a thorough assessment of your current technologies and capabilities, to finding you the right modern solutions and training your teams, we can help you transform your organization.
By working with us, you can be more innovative, efficient, and prepared to adopt the new technologies you need to achieve a competitive edge.
To get started on your journey to workplace modernization, get in touch with one of our experts.
View Workplace Modernization Solutions